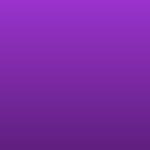 To Blind To See ,to Deaf To Hear,and To Dam Numb To Feel.
Read Count : 54
Category : Blogs
Sub Category : Self Help
This we're once the lyrics to a song I made up many years ago . Didn't think much of them then cause they weren't my words they belong to a friend named Tony. Hope he don't mind that I'm using them . But these words stand true today.   Hi my name is Gloria Cruz  and I'm a 52 yr old mother of 7 and a grandmother of 7  as well and for this I am so very blessed..  but  I've come to a point in my life. Where nothing feels right or comforting no matter where I go  .no matter what I do.  I've seemed to have lost that light  I once had that brighted my darks of days.   It's as  if was treding water in a pool of cement, that is drying faster then  expected and knowing my time is almost up,but their is something i must say or something I must do,before I leave  this world of ours and everyone I love, please Lord our creator give me back my light so if and when my 3children look for me that they may follow it and find me and there brother and sister whom they probley don't even remember,  but we will never forget. Please let me tell them sorry for all there tears and pain , ask me how I know because I felt the same. With all these yr that's past you would think it would fade away  like there little faces   crying out my name , it seems like yesterday these crys I can always hear, when I'm laying down in silence I can hear them so loud and clear . Surprisingly  I'm still  around and not locked away in a padded room. I'm still here waiting for  my little light of mine, Freddy ,Sabrina and fransico please hurry up and find me  before I can no longer see,. Or before I am unable to hear  your voice again,so maybe I can  love again cause numb is all I feel.