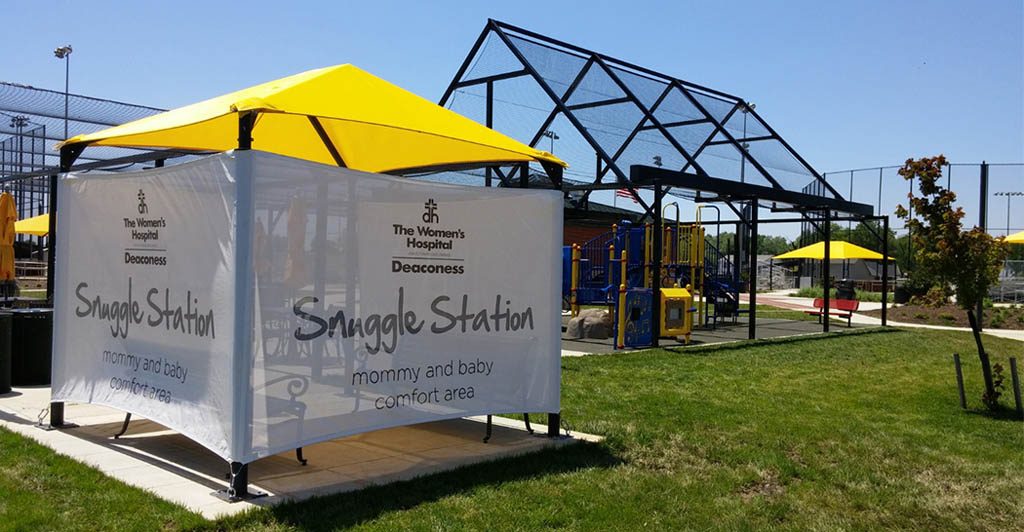 Solar-Powered Tent Can Save Aid Workers In Disasters
Read Count : 33
Category : Blogs
Sub Category : Miscellaneous
When thinking about solar - powered tents forget about unplugging completely because the solar panel not only allows one to charge their devices but its direct contact with the sun allows the transfer of direct energy to all devices which may include tablets, workstations, cameras or supplementary electronic gadgets. The use of solar commercial frame tents is one of the many high-tech advances in this generation which has led to budget reduction and simply works by storing energy in the solar storage tank from the sun to be used later. Bearing in mind that the solar power system is eco – friendly, the frame tents were first used in the aftermath of the typhoon and continue to be used in calamity relief efforts. Nevertheless, readymade solar tents are uncommon, due to their inflexibility and bulkiness but the good news is that this tent can be assembled by anyone.  However, it is best to look at whether the frame tents for sale are either a convenience or hindrance when it comes to their usage in the outdoors. We shall cover three categories of different solar - powered tents below to get a better overview of each.

1.	Tents with integrated Solar Panels
The frame tent manufacturer has developed different models in the market by crafting both the marquee and the panels to fit together and an example of one such tent is the Eddie Bauer Unisex - Adult Katabatic three-person tent with the goal zero solar panel. This tent is not only made of good quality but it is also heavy duty. One more example is the Cinch Pop – up Tent with Solar Power and led which is easy to set up because it takes only less than a minute.

2.	Concept Solar Tents
This is a creation from talented designers and even though they have not yet been manufactured one of these tents is the Surf Shelter Solar Powered Tent made to withstand strong winds while on the beach. This tent can use both solar and wind power thus making it comfortable to use. The Orange Solar Tent is another example and not only does it glow in the dark but it was also first introduced during the music carnivals when phones would go off unexpectedly. Likewise, it comes with a Wi-Fi and maneuvering glides that can be accustomed to maximize the amount of solar energy collected. 


3.	DIY Camping Solar Tents
It is possible to make one's camping tent and the important thing is to generate electricity wherever it will be used and have an additional power bank in case of more power devices that will be used. 

The subsequent should be well-thought-out before obtaining equipment for the solar panel tent: 

1.	Which means will be used to attach the solar panel to the tent
The procedure of climbing hooks and use of a rubber rope is a preferable way to attach the solar panel on the rooftop as compared to a tree which can be maddening when it gets dark.

2.	Whether the tent will be used in backpacking or car camping
Anyone who uses a car will not have to put much attention on the weight or size of the solar panel or electronic gadgets but if backpacking will be used then it is important to go for the foldable solar panels and carry light to avoid any inconvenience. 

3.	Is it only the solar panel that will be bought besides the power bank?
This will depend on the electric devices that will be used while camping for example, if it is the phone and the camera then the solar panel will do but additional electric devices will require a power bank.

Use of solar power in disaster response and recovery
The truth of the matter is that if every frame tent supplier was involved in solar power generation or storage then it would be easier to respond effectively in the disaster reaction and initiative. The solar power is a preferable alternative for disaster relief as it does not need frequent refueling like generators do therefore giving it a major advantage. Another factor that must be deliberated is the time which might take longer to fully restore especially when dealing with the electric grid as opposed to the solar. 

Scaling Solar Power
In the event of an emergency or disaster, the need for temporary power may arise and this would be an advantage for the solar because there are a variety of portable ones in the market with different uses. Below are the different types of solar configurations 

1.	Suitcase type
It is not only used for restoring communication for both portable 3G/4G cells but also some medical equipment and user device charging stations. 

2.	Trailer type
It is fully functional in less than 30 minutes and the higher volumes make it suitable for fueling small medical clinics

3.	Shipping Container type
While transporting equipment and supplies during disasters relief they are ideal for packaging complete solar storage that can accommodate larger health centers, industries or water pumps.

Use of Solar Power Tents by Refugees 
Solar - powered tents come from different backgrounds and by introducing temperature -controlled tents the burning of unconventional harmful substances should decline among desperate refugees. This new tent is intended to benefit refugees who have in the past lived in overcrowded cities and have left them with survival shelters in isolated areas. 

Use of Solar Power Tents and Lighting 
Lighting is very useful while camping and the solar panel is capable of charging LED lights on the ceiling and a removable penlight that hangs from the focal point which can be turned on routinely. The solar panel will require at least four to six hours of direct sunlight to provide between two to four hours of indoor lighting.

Conclusion
The good news is that solar panels have not only become easily accessible these days but are also easy to set up and use given that the use of diesel and other fuels are not ecofriendly plus they are costlier.