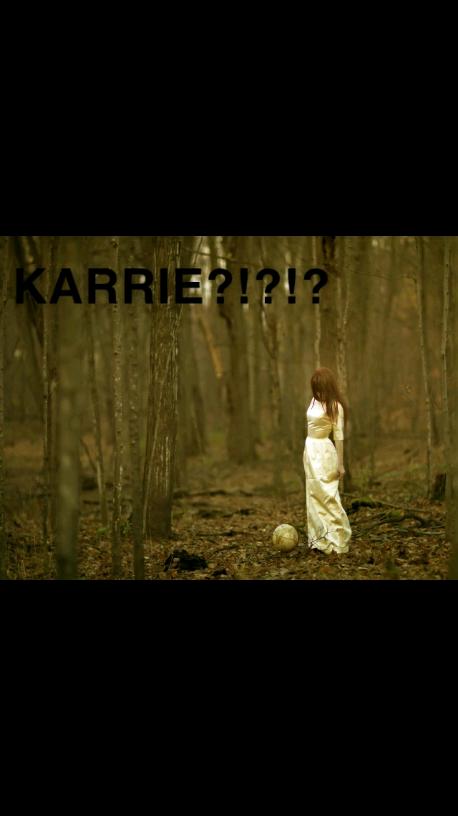 Missing Part 2
Read Count : 47
Category : Books-Fiction
Sub Category : Adventure
Day 1: sunnie,rae,Nancy and karma grouped up to find karrie...karrie is a 25 year old who has a weird past.

When they arrived to karries place it was really old and dirty like no one uses it in years


Umm..? You sure its here karma? Said nancy..im sure this is not the place so lets go- knock knock..... Too late... 

You never listen dont you karma? Said sunnie. Shut up before i make your good luck into bad luck "sunnie" wait what type of name is sunnie its a wrong version of sunny maybe you were a godamn mistake karma said without a single regret..

WTF KARMA! Said rae...what im saying the truth karma shrugs

WHY DONT YOU SHUT UP YOUR STUPID POWER IS USELESS

OUR DUMB FRIEND LUNA IS USELESS SHE IS THE MOON PRINCESS DOESNT SHE HAVE A WEAPON ON HER?? 

KARMA LEAVE WE DON'T WANT TO SEE YOU ANYMORE YOUR USELESS said nancy

You guys will regret this i known what happened to your dumb friend luna plus karrie wont answer the door....karma says and disapears into the woods

What a bi- rae gets cut off by a door opening...

Who do i have to kick them off the property now?!?!? Someone yelled behind the girls...




KARRIE?!?!