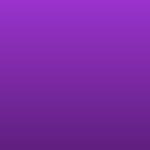 Addiction 2
Read Count : 45
Category : Poems
Sub Category : N/A
Sitting blowing clouds, 
Blowout theories of life with sounds, 
Sounds of killa beats with killa treats, 
We turn the volume loud. 
Whilst we're still blowing clouds,
Never stop with all those clouds.

And we keep going so proud, 
I've got the best I've got more than should be allowed, 
Coz look at the size of my pupils
I should know better, I was the gold star pupil,
Look I've wasted another minute
I'm cooked but I'll never admit it. 

Got scars as thick as rivers, 
Had a life that's at time given me the shivers,
I try do my best though my family say I'm a mess, 
I've got so many issues to still address. 

Look, we're still cooking, 
Like how beauty Queens compete to be good looking, 
So I guess I will admit, 
It's hard these days to quit, 
But I know I won't stop trying.