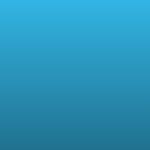 Vampire Life
Read Count : 22
Category : Books-Fiction
Sub Category : YoungAdult
There once was a girl who had a secret. She was a vampire. Her name was Raven Jones.

She went to school at Vampire High. She had a very pale face, brown hair, blue eyes, and always had fun. She was 18. 

Raven was no ordinary girl. She was different from everyone else. She was always left out, always had straight a's, and was very lonely.

One day, Raven was walking down the hall to go to her locker, and she noticed a noticed a note on her locker. It read, "Raven, meet me at the park after school, from Ben E".

She was very happy, because she had liked Ben for a while. 

After school, Raven put her things in her backpack, then put her phone in her pocket. She then went to the restroom and did her hair, and makeup and left. 

30 minutes later, she arrived at the park.She looked out the car window, and saw Ben sitting on the bench, with roses and a card. 

She got out and walked towards him. 

"Hey Raven, you look pretty," Ben said to her. 

"Thanks, Ben", she replied.

He then handed her the roses and card. She opened the card and read it. It read, "Will you go to prom with me, Beautiful?"


To be continued.....