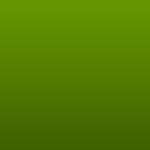 DIARY OF A WIMPY KID
Read Count : 64
Category : Diary/Journal
Sub Category : N/A
To,MOM, DAD,RE, SCOOT, AND PATRICK


TUESDAY

FIRST OF ALL LET ME GET SOMETHING STRAIGHT THISS IS JOURNAL, NOT A DIARY. I KNOW WHAT IT SAYS ON THE COVER BUT WHEN MOM WENT OUT TO BUY THIS THING I SPRECALLY TOLD HER TO GET ONE THAT DIDN'T SAY DIARY ON IT. 

GREIT. ALL I NEED IS FOR SOME JERK TO CATCH ME CARRYING THIS BOOK AROUND ANG GET WRONG IDEA. 

SISY!
PUNCH!!

THE OTHER THING I WANT. TO CLEAR UP RIGHT AWAY IS THAG THIS WAS MOMS IDEA, NOT MINE.