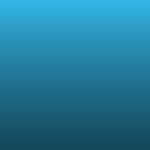 Category : Poems
Sub Category : N/A
There are so many reasons I love you
There are to many words to explain.
I have never felt so safe
I have never had so many fears
Fears of the unknown
Fears of losing you
When I'm with you those fears disappear
You make me feel whole
You make me feel beautiful
You are my one true love
With you I need no other
You complete my soul.
I'm writing this so you know
Just how much I love and cherish you
Thank you for being amazing
Thank you for making me feel so beautiful
When I look in your eyes   love and kindness is all I see.
When I'm in your arms safety and strength is what I feel.
When you touch me my body reacts like never before.
When you kiss me my body explode into ecstasy.
I guess what I'm trying to say is
Thank you baby for being you and always making me feel special.