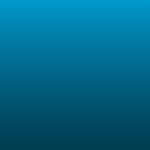 A Short Play 2
Read Count : 37
Category : Scripts
Sub Category : Plays
Jub And The Witch

Jub- But seriously, I'm not going
Mum- But you are
Jub- But I'm not
Dad- Ill just head out....
Jub- I can see you in the corner of my eye, Dad
Dad-(gulps)
                                                              Jub chases Dad around the kitchen.


Mum-(places plates full of spagbol onto the table)
                                                               Jub and Dad spell the spaghetti.


Jub and Dad-(running to the table, leaning over)
Mum-(Shakes head and laughs)
Mum- Ha! Its fake! I just did it to break you apart! Silly monkeys!
Jub-(staring at Mum with a dirty look)
Mum- It was just a joke, okay?
Jub- Better be...
Jub- Anyway, I'm going out, to find Ben
Mum- Beeeeen
Jub- We're just mates. Get over it
Jub-(walks out and slams door behind her)
Mum & Dad-(laughing)
                                                        Jub arrives at Ben's house. She knocks on. The door opens.

Ben's Mum- Who are you?
Jub- Ben's friend.
Jub- Is he in?
Ben's Mum- He doesnt want to see you (slams door in face)
Jub-(tears dripping)
(Door opens)
Ben- What do you want?
Jub- Its about this morning...
Ben- I'm not interested Jub...
Jub- Whatever happened to you?
Ben- Its nothing to do with you
Jub- Why are you being like this?...
Ben- I SAID ITS NOTHING TO DO WITH YOU! (slams door)
Jub's thoughts- Hes not the same.... Something's up with him...I just need to figure out what...
(Cat approaches Jub)
Jub- Are you lonely too?
Cat-(purring)
Jub-(Chuckles) Ill take that as a yes then
(Cat puts paws on Jub's knees)
(Jub pets the cat)
                                                            The cat leads Jub to somewhere...