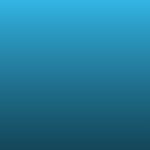 Category : Books-Fiction
Sub Category : Romance
I sighed again, looking at her. She didn't say anything, but her face told me something as clear as her voice would've: I love you. I hoped I had the same look on my face.

For some time, we just held our gazes and talked with our eyes. It was simple, because we were both tired, but it was also only the important parts of a conversation. No filler, no filter. She let out the first yawn and we both picked ourselves up from the floor in almost perfect sinc. The darkness made everything hard to make out, but she guided me to her bedroom with her normal slow, delicate steps.

When we got into the bed I doubted for a second. We were practically strangers, right? She barely talked about her family and I was awful at expressing myself. But then she looked at me, and I could see her green eyes through the shadows. Her gaze told me, like it had told me she loved me, that everything was alright. My fears melted again, like they had the first time we talked, when we both seemed lost. We hadn't talked much, but we knew our real selves. We had cried with each other and we had come to love each other, and that was enough at the time.

With one last kiss we both mellowed into the bed. No sex, no talking, that kiss was the last thing we needed to go to sleep. Her green eyes and small rose perfume adorned my dreams, and I woke up to both of them in the morning.