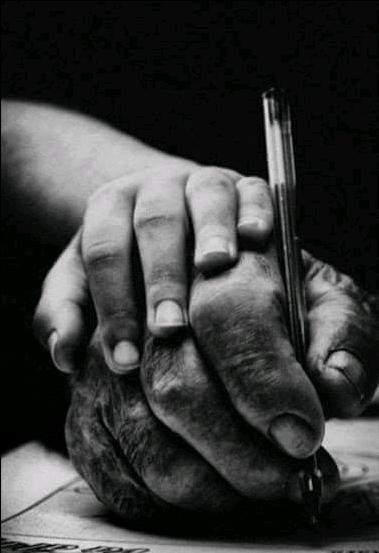 Writing 101
Read Count : 51
Category : Articles
Sub Category : Miscellaneous
My mom has many friends abroad. She communicates with them regularly and she does this using the old school method - letter writing or "snail mail". She sometimes shares with me letters written by her friends and though they converse in the English language, I sometimes find it hard to read some of the letters. It is not because of hard-to-read handwriting, but it's because of the way the letter is written. 





In writing, it is important to know the basics. And the basics were taught in school and they are pretty simple. It is common knowledge that the beginning of each sentence should start with a capital letter, followed by small letters. But I have seen letters written by a friend of mom's in Canada where she writes the entire letter with capital letters. If it was a text message, I would feel like she was yelling at me the entire time with all the caps. 




Another basic rule is paragraph break. Again, I have seen letters and even writings with no paragraphs. From start to end it's written in one long paragraph. That's a no no. 




The other most important basic rule in writing is the use of punctuation marks. Those marks determine the tone on your sentence but unfortunately, a lot of people don't see the importance of those marks. 




Let's have a little fun and do a small test to see how sharp you are. Below is a very short story. Read it and see if you can catch it. 




"Someone's mother has four sons. North, South and East. What is the name of the fourth son."




Drop me a comment below the name of the fourth son.