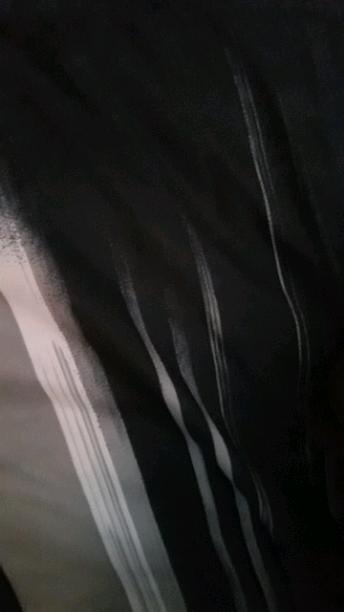 Category : Songs
Sub Category : R&B/Soul



Your talking in your sleep, about some things that you did, I'll never tell a single soul about the things that you said. 

Remember your hair was long when we first met? 


I'm still standing next to you

I didn't hear what you said.  

I have a picture of you I still love it alot

I know I blew through you like a new pair of thoughts

I still love my whiskey and I still love that spot. 

Do you still collect keys

I have 12 of those things

I have 12 words to open the most precious of beings

I remember 12 words only 10 come right now

Only ten cause you left us

Without speaking our names outloud.

Those two words. 

My name, and yours?

I'm doomed to forget it,

In this world of course. 

I felt my name as you said it, how did my name feel in your chest he wanted what you had. 

He vowed hed take the rest of your best

Like rays coming down, through the clouds just to spite you!

Coming down to race time,

Coming down to claim your only bride and smite you. 

Anything for clout, anything for crouds, infamy, blasphemy feeds the same beast now.

So pick a side, any side, like nothing and anything matters to you?

That's what you want me to say, but I still bleed blue.

It all starts again in a hour so, so stay or go, leave or stay or go. 

I felt the great horse, underneath me we rode 

He was white and A giant with mighty flames did  he rose!

I waited calmly on the shore. 

I clutched my hands I turned your ring((

I almost fell down on my knees

Your name so powerful so loud 

its bells its rolling thunder and it's almost a screaming twisted sound 

Your calling out your calling down

Do you ever wonder if your really making any sound

If im not there to hear this

if I'm not here to hear you crying out.

Its not in you to save me

Don't pretend you care now

We're all bound together disconnected in time 

Somewhere caught in illusion 

Illuminated throughout time

Those stories that built us

They built cities from seaside to sky rise they wrote our history in caves on the streets and the halls.

They built statues and stairs and hunted night and day for our love. 

They hid my face in plane sight

You can't see through the fog 

I searched throughout time 

For the antidote to your pain. 

Now I need it myself

Love has stolen my name 

Love is twisted inside of me

Like knots on a rope

Like gravity on my neck as I hang here and choke 

Only one way to fall when you put me so high im glad you came back I still must ask you why

Wish I could hold the hands of time

Maybe just his fingers

Ide walk them back a little while

Ide replay all your features

I've let that fire burn dont come back to put it out so I learned to live with it

Now I just can't live without

I run from the thought of loosing the sound your name makes in my head. 

I run from the thoughts of you leaving again

I run from the page where once you did pin me down

Your dreams taught me things and I can't go back now

Butterfly's are pretty things

some beauty fades in every being

The only beauty that stays forever

Is the thought of your laughing 

The thought of your laughter

I picture your face

When I close my eyes

I picture your name I picture your smile

Its always you

You don't even know it

I promised I'd keep that a secret

I pinky swore you I would until the last breath was mine. 

You said I could have it and the last one is fine 

Ide use it to thank you for teaching me pain. 

I'd bargain with that devil to let me stay here again. 

I'd stay in the depths if I got a glimpse of your smile and the way I felt when you stayed with me for awhile. 

I begged on my knees for God to make me into a bird but now only a tree is left here in the earth

I bought you the stars

I tethered your heart throughout the heavens 

I cheated I lied I changed words 

So they'd forget us

I told of the greatest love 

Of the fair sleeping princess 

The noble night and his steed

The princess that couldn't sleep on the pea

The prince that fell from the heaven

trying to fly above the sea

The end is always the same

Happy ever after 

How about we stay in time to write another chapter. 

History is over the future is behind us 

cause I was supposed to go back yesterday but I stayed to help the proces

I think I'll rest now and leave this mess behind us, cause we've been through enough misery I think that will last us.

 It's time to live in peace and love with joy delight and mercy. 

Don't forget the grace at all and pleased forgive our weakness 

 It came to past, that we will love forever and no tears will fall the sorrow will weather no more grief and no more fear at all.


 Wake up the warriors, tell them the light brought them here ,we all love another and are only but mirrors.