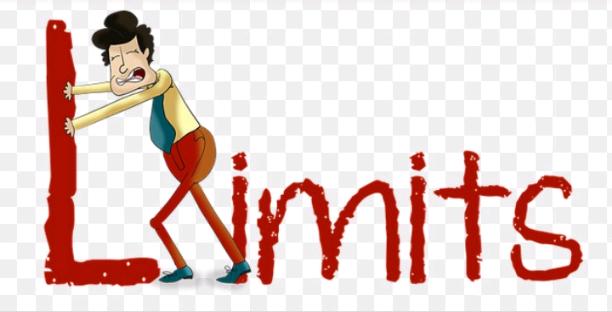 Humans Limitations
Read Count : 36
Category : Articles
Sub Category : Politics
Some Humans are Limited.

Eliud Kipchoge quote have been circulating since october 12, 2019 that no human is limited. I dont believe in conversations of 'they say,i say' but i have tangible reasons why any human must turn around, see the hidden and allow his/her mind to remain unaltered for we can shape opinions in each others brains with exquisite precision. Human power is in the human mind but this power is controlled by the outside forces that limit him/her. Spiders spin spider webs for not only having spider brains but also by having the urge to spin and the competence to succeed. For every human to succeed, there are many factors that must be put together besides human psyche.

Though they say that nothing is worth knowing can be taught, good quality and applicable education is a key component to success. Education creates awareness. It enables humans to explore their strengths and weaknesses, their in's and out's. Their enviroment, and use acquired knowledge to fit into the society. It is perherps the strongest inherent object of humanity for exploring the unexplored and to push limitations over and over again. Poor quality education (theoretical education) that Kenyan learning institutions have been offering have limited many millions. If you can confer with me, we can come to an agreement that the current Kenyan education system has blinded many, limiting those who could be in innovation ventures, those who could had explored their talents and doctrinating them with a toxic mentality, to rely on employers power. This have created conflicts between different groups and individuals as they scramble for available limited job opportunities and resources. Hence i can confidently say without fear of intimidation, that  " no human is limited", is a silent quote that can only be sound when the orator is a success.

Forces that blocks human success can be numbered but poor govenarnce is the fullest bloom of the vanished human ability. Poor governance is in variety; corruption, unequal distribution of resources, misrepresentation, slow implementation of policies among others. Since independence, Kenyan regimes have practiced this vices, and the reasult, delayed development. This is and still is , the biggest block and retardation to Kenyan's success. Leaders who are elected in every tenure change their characters with immediate effect. I'll symbolise this with a play i watched. The play couldn't be disparaged, like few others of any play i ever saw, became the play, it was impossible to separate them, the cast had left themselves behind, became the characters.Awful truthfulness and inexonarable judgments in our judicial systems have raised justice questions and this is a greater limit to human comfort. Humans are not limited sounds propaganda, i can think of no better statement to my own goal.

In conclusion, a friend  of mine shared a touching story of his schoolmate. They schooled together in the same secondary school. They had same goals and ambitions and wanted to be acedamic giants. Both believed in fruits of hardwork. When national examination reasults were released, his friend didn't qualify. She went back to school applied more hard work but she didn't qualify. According to my friend, she know sells tobbacco in her home village. Her dreams to once publish books and be a professor  were shuttered. A probability for him to marry her is zero. She may never rise up. All because there are forces above her. To tell her no human is limited will be like a cry of pain. 

Those who desire to succeed must know that the race is not for the swift , but is for those who have deathless souls, the silver tongued seducer,  the spell binding human with stronger will than forces of the unseen and most importantly the knowledge that some humans are limited.

Ken wa Ndirangu

Political communication expert, opinion shaper.