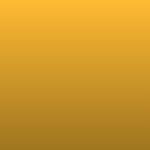 Hotel Flexing
Read Count : 34
Category : Diary/Journal
Sub Category : N/A
Edmonton third day up,  Civic dipping with Shorty Red , raining day, splashing puddles feet kick up on the dash, phone rings, chop, roll out.

  Ambassador hotel, trapped the fuck out, shorty red room 312, she's come back door slam.




"Red wud up" 

"Big homie's now"  shorty stares ahead into the windshield,  lil phochohuats native from Winnipeg, putting in work for her people, we click together but we ain't click together.




We roll up to big homie's, fuck here we go,

Walk in apartment, kitchen nichie siting at table staring into a antique mirror not a reaction towards us  , walk by the living room another, fucking standing  in the center tossing a tennis ball up and down no reaction towards us, like what the fuck.




   problems,  no jumping out window, blade ready, kill kill and will will




Big homie's bedroom, pipe scraping, mood changes, i drop a gram, we spin conversation,




"Lil cousin is being touched by a old man"

Shorty red 




"She can do what she want Red" big homie blowing a cloud that filled the room up.




"She's 15, he's like 40"  Shorty red




Shorty throws more details, 




"Red you be tweaking girl, goes get a room with your driver and get some sleep" big homie obvious get that fuck up out demeanor 




Back in car, shorty red is tweaking but claims to be tripping out on the skinner.




No support from her people, no support from my people not their problem.




 start my car, start driving, shorty still tweaking, five foot nothing beautiful native girl, pretty young face, could pass off for 17 but really she's 23, her arms and legs and her tight stomach covered in slashes of self inflicted cuts, they be beautiful on her. She's be wearing a little white booty shorts, tight white Crooks brand tank top, around  her neck is a 6 inch native Steele blade tucked in a hand  leather holster, tattoos in all the right places, top it off her outfit  see through from the rain. This thugged out bitch gets my fucking cock hard.




 Ambassador hotel parking lot parked. Blazing chronic, swigs of liquor, line the girls, hit the boys, side of windows, praise tinted windows. Both silent, shits, she really with the shits, bout it, get high,get by, let's ride 




Elevator door opens, 3rd floor, "bang bang"  Shorty Red knocks, room 312. Door opens, face peers around the corner of door. No words, I shove it open, shawty red prys in.




Hotel room, two queen size bed, siting on one bed facing late 40 year old skinner other bed, I next to him sitting, younger looking native Canadian than Shorty Red.




Awkward chat




"Lil cousin how old are you?" Shorty cuts off the conversation between him and I 




"15" gibbering voice 




"What ya age, where you from?" I step in, pitbull locked eyes on the skinner 




" Look here I don't want trouble, I'm just on days off partying ,work hard ,play hard.."  old white dirty skinner stutters




He's eyes locked on mine, no blinking




"With a 15 year old?" I spit in his face, he don't budge, spit dripping down his chin. He's gonna move on me.




I jump, he jump, he fell, Shorty Red got a Android cable wrapped around his neck. Im throwing  bones to hiz face. Glass bong to my head, I hit the ground, I get up, to him jumping  in the air landing on his back, red on his back cutting his air off, I jump on top wrap my hands around his neck, he's out




Hit that lick 




Calgary bound




How I'm feeling? 




How the fuck did I get here?




This bitch is riding me as I drive down the highway to Calgary, using her knife as a sexual instrument. drugged dick, can't get hard or can't get off,I got off but can't get soft, she's a nympho, wet, everything is wet.

 

In Calgary, trap motel, Shorty Red sleep while I'm in the bathroom door shut, getting high.




Writing this.