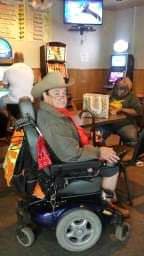 Cant Keep In Sight
Read Count : 25
Category : Diary/Journal
Sub Category : N/A
SO THE FINAL TIME HAS HIT BLOWN FAR FURTHER

THEN I EVER WISHED BUT HIGH ANGER SEEMS TO 

REEK HAVIK ALL THE TIME

THIS I SAY TO ALL WHO CARE 

MIDDLE FINGER IN THE AIR I JUST DON'T BELIEVE I CAN FARE.

JUSTIFIED I LOOK AND VIEW IT, IN THIS CASE MAYBE 

WENT A BIT FAR 

STAND IN MY 

PLACE SEE WHAT I SEE FEEL HOW I FEEL DAM THE 

ASSHOLE FOR CURSING ME LIKE THIS




Then again after tempers have mellowed out, i find forgotten why I turned red

and it takes a minute to recall the reason 

behind it as I chuckle in thought of how different 

it all seems after some time causing minds and feelings with sight to  

forget, making us blind to the anger felt in the moment.




ending with the sight that how you

feel this feeling it will soon long be forgotten 

how does one attempt to hold their grip  in raged

unable to notice the evil spitting out from between are lips.