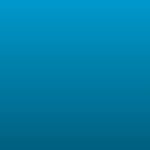 11-06-2019
Read Count : 23
Category : Poems
Sub Category : N/A
I miss you. I think maybe I was addicted
To your laugh and your smile, that dimple.
I find myself looking for it when I wake up
In those sleepy moments where I forget
That you aren't mine anymore...

I pick up my phone, expecting a picture
A joke, a message that says "I love you"
That I could read in my mind the funny way your voice always tipped up on the "you"
But the messages aren't coming
And no matter how much you protested 
I knew it would be this way. 

Everyone always means what they say
In the moment they are saying it
I know life happens and I can't be mad...
But some tiny part of my brain whispers
It isn't fair that I always have to be strong.