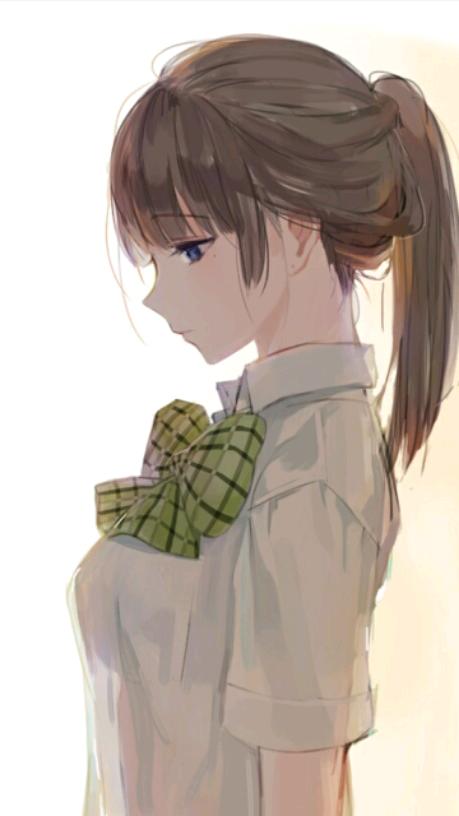 Scared To Fall In Love.
Read Count : 45
Category : Stories
Sub Category : Romance
Mia, Mia Kennedy was her name. High school girl and have a crush on someone. Mia lives with her parents, she has no sister or brother. She always wish to have a brother or sister, but that wish came never true. Last year, senoir and before university. But mia had an eye on Kyle. Kyle Millian, very popular by the girls but never really had a girlfriend. "I don't really believe that he dosn't had a girlfriend!" Mia was talking to her classmate olivia. "Are you serious? Never had a girlfriend? Pahaha! You joking!" "Do i see im joking olivia?" With an angry with face. "Well you don't have chance mia just give up" mia was upest when heard what olivia said. "What a great friend you are" said mia with her back turn. Oliva was a little bit worried what she said, she was only joking but.. Mia cried after that talk.. mia thinks a lot about that boy, he has blond hair, blue ocean eyes, a beautiful smile, everything is perfect on him.. Thinks mia. She was still upset.. What olivia said but the tears stopped. Mia never believe that would happen when she knew what would happen right now, kyle saw mia crying and upset, so he went to her classroom and gived her a tissue and said, don't cry, you're are to beautiful to cry. Mia gone all red, and he was standing there with a big smile on his face. "Thank you kyle" no problem see you around" mia face was super red because she was embarrassed, and now she loves him more. So her chance grew more and more. The next day. She couldn't sleep very well because she thinks everytime about kyle. 

Though she scared of being rejected, she try her best to make him fall for him. But she didn't what was comming. It was very obvious that kyle is in love in mia. "How long have you been in love in mia kyle?" Too long i think since middle school? But i will always like her" when will you confess to her? C-c-confess?! Now he realize when he should tell her his feelings. " but i don't think she likes me, what about the tissue you gaved her? It was a quite romantic moment, but she said "thank you" all quiet it was funny, with a big weird smile. *drops phone* m-mia? Oh i didn't see you here kyle.. Well i gotta go see ya! W-wait.. I wanted to say funny and cute... But she already run off to toilet. Mia started looking in the miorror and started crying.. She said "what's wrong with me?!" The tears didn't stop at all.. "Maybe he wasn't the right one.. He just like the other guys" that's why she scared at loving someone, she was scared to find the true how boys can be. 

Mia didn't go to school, she stayed home and said her mother she was sick. She didn't want see kyle nor olivia and her classmates. She was dreaming about how everyone was gossiping about her that she really think she can be kyle's girlfriend. Kyle.. Well kyle was depressed... Not really but just really hurt. He didn't wanted to hurt mia's feelings or something.. He regret that he said that. "Kyle! Yes mrs. Greenwood? Can you bring these mia to her home? Kyle was shocked, though a little bit happy this was his chance to apologize. He said yes, and went to mia's home. Everytime he closer to mia's house his heart was beating faster and faster... Standing at the door knocking and surprised that mia was opening the door. Mia shocked,annoyed and with an angry face " what do you want here? Im giving you the homework and i want apologize.. Mia didn't hear him clearly because he was speaking really quiet. "What? I didn't hear you" kyle was shaking and his ears are red he got really close to mia and kissed her. Mia was shocked her brain just pause.. Her body felt heavy she just fell into that kiss.. After the kiss.. " have a good day Mia" said kyle with a blushing face, mia didn't believe what happen right now she was frozen.

When she woke up, she remembered all things what happen yesterday, her mom came in, " oh darling you really red, do have fever?" Mia was laughing, "no im alright thanks mom" mom was smiled and walked to the kitchen again. Mia was thinking really hard, "what am i with kyle? Are we a couple now?" She was thinking this all the time, she arrived school and saw kyle, i was at the gate and he was at the middle of the school. Everyone was watching. He gaved me a smile that i could jump into his arms. And i did. Everyone wishpers, "so that's why he already had a girlfriend! They are a cute couple! That lucky girl! Well the tears came out of course.. And i was happy that i met him, And he was happy that he met me so we both had something.

Leafy Novelist.