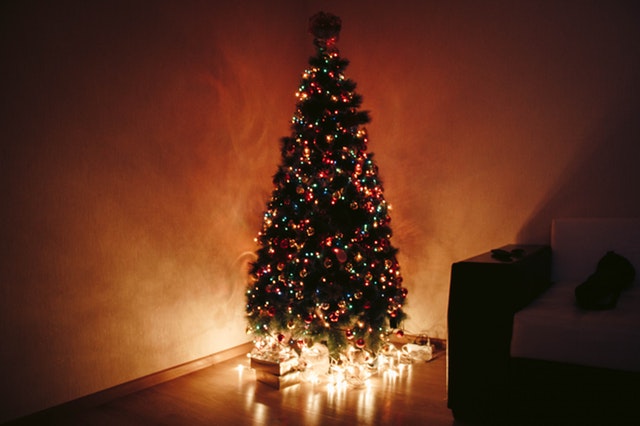 Can Christmas Tree Lights Be Left On All Night?
Read Count : 46
Category : Blogs
Sub Category : LifeStyle
The festival of Christmas is around the corner. It is a happy time for people as they will indulge in entertainment and merrymaking. Christmas is also essentially the festival of lights. People deck up their homes and garden with pretty lights on Christmas. Another significant part of this festival is the Christmas tree. Every house celebrating Christmas makes sure that they have got the Christmas tree light, and they use Christmas tree lights to deck the tree up.

Many people use various other things like small gifts and other decorative items to deck up the tree. However, when you are putting up lights on your Christmas tree, you will have to keep some safety standards in mind to ensure that there is no unwanted accident. Given the fact that lights are electric types of equipment, they can cause severe damage to the tree and, thus, to the entire house if the owner is not careful enough.

A mandatory question that comes with putting up Christmas trees is that whether the lights on the tree should remain on all night or should they be switched off. Now, many people want to keep their homes lit up till the morning, and thus they prefer to keep the lights on the tree switched on. However, this might prove to have several hazardous consequences. The tree might get extremely heated up due to the lights burning all night, and it can start a fire. This mainly happens when you do not get a fresh Christmas tree for your home. A dried-up tree is more likely to get heated and catch fire. But, with a fresh tree, the chances are less.

It also depends on the number of lights you are putting up on your tree. If you overstuff your tree with bunches of fairy lights, then it might prove to be risky for your house as the more is the number of fairy lights, the more is the chance of the tree getting heated. You should not, thus, overstuff your tree with lights and use a minimum number of bulbs or whatever light you are putting on. Using a safe amount of lights will not probably lead your tree to cause a fire. You should also make sure that the wiring of the lights that you are putting on is in good condition and will not cause any electrical problems once you put them up. Many people also decide to put candles on trees. However, this is an entirely disastrous idea as burning candles can easily set the tree on fire. It will thus be responsible for sticking to lights and other decorative items while decking up the tree.

The CPSC (Consumer Product Safety Commission) naturally does not recommend leaving your Christmas tree lights on all night. Moreover, According to a survey conducted by the National Fire Protection Association, a lot of fire-related accidents happen during Christmas because of reasons associated with the tree. The Fire service has provided details about how to use fairy lights in a way that will not cause an accident in the household. The essential guidelines that are to be followed are mentioned below.


Before you purchase a pack of fairy lights, make sure to check the fuses and ensure that they are of the right kind. You can also know the maximum number of fuse that you can use written on the box of the fairy lights.
In case the bulbs of your fairy lights blow, you should immediately replace them. Make sure not to delay tasks as it might have hazardous consequences.
You should also make sure that the bulbs do not touch anything that can easily catch fire. For example, you should not make the lighted lamps get in touch with any kind of paper.
Try to get a fresh tree. An old and dried up the tree has more chances of catching fire than a fresh one.
Do not use any burning element on the tree. Use the only minimum number of fairy lights to ensure the tree does not heat up and cause a fire.
However, despite being quite careful, it might happen that you unmindfully forget to put off the lights on the tree. This is why you should have a backup plan ready. You should use a timer on the lights that will cause the lights to get switched off on their own even when you forget to turn them off. You should set the timer to reasonable hours, and you will be good to go. You should also make sure to purchase the fairy lights from some reliable online or offline stores like
whitestores.co.uk
. You must buy the fairy lights in a proper condition as lights that have broken wires or fuses will cause accidents once you put them up.