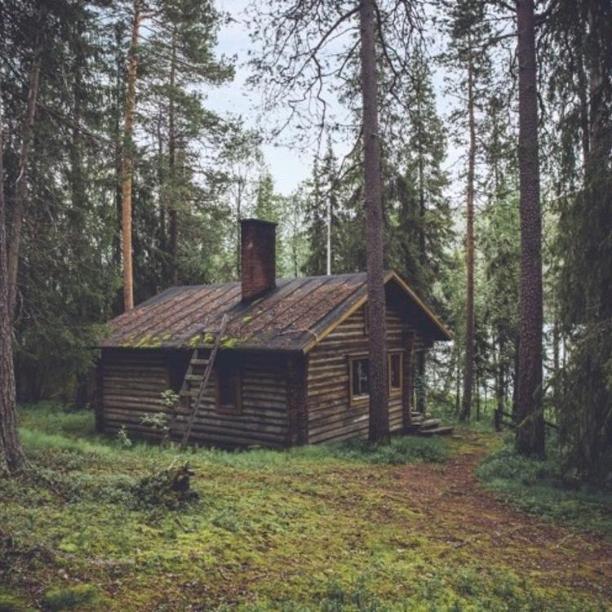 CABIN IN THE WOODS
Read Count : 32
Category : Stories
Sub Category : Adventure






"LEARNING IS NOT ATTAINED BY CHANCE, IT MUST BE SOUGHT FOR WITH ARDOR AND ATTENDED TO WITH DILIGENCE."

 ―ABIGAIL ADAMS




I see myself looking for adventures of solitude, a sort of peace before the storm. Walking the beaten path of life is more of a burden than a joy to my inner self. When i look threw the bay window of my two story house i invision more than the constant thumping of padded feet down the hallway, the bedroom doors shutting or the constant chatter invading my thoughts feeding my anxiety. Clear to my minds eye the cabin surrounded by green trees and dandelions. Walking up the rock and dirt covered path, to an old faded door as my feet pound creaky steps. I can see myself staying here after a few nails, some paint, and something adequate enough than a broken frame and a box spring to sleep on. Out into the back of the run down place is a beautiful River i can see myself Fishing off. the pier its stretched out into the water, The sound of it splashing against the rocks gives off a sound of calm. I feel Comfortable here, a place my voice can carry only to the rocks and back to myself. 

    I hope to possess the skills to fix up this little oasis i will call home, if not i will propel myself to learn. If living alone teaches you one thing it's how you must depend on yourself to be successful. Mostly i want to prove to myself that I don't need people to define who I am and what I should do, or to baby me. Becoming a woman is what I desire. Learning is my greatest challenge in life, i've been hindered, ive suffered from a learning curve, but i will conquer my weakness and make them right.