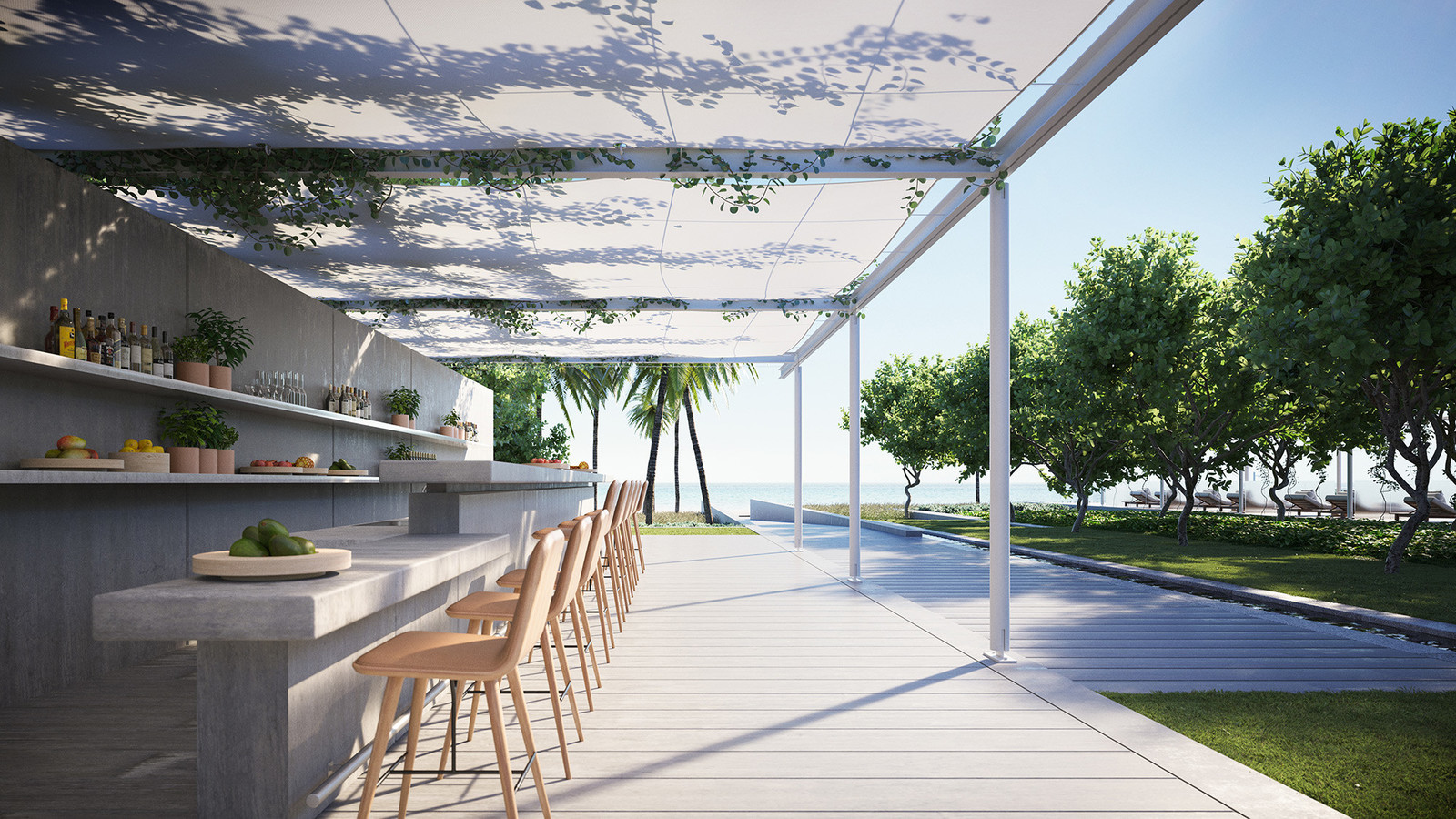 Inspection Checklist When Buying A Home In Miami
Read Count : 58
Category : Blogs
Sub Category : Miscellaneous
So you're ready to buy a home. This is one of the most important moments of your life, but the process is only beginning. Whether you are buying in a luxury development like Eighty Seven Park Miami, or a standalone home in a neighborhood that feels comfortable, you will need to go through a checklist of important steps before you put ink to paper.

The steps you take during home inspection will ensure that you get the best return on your investment with no nasty surprises.

Choose an Inspector That Follows NACHI Guidelines

The best home inspectors are those who are members of the National Association of Certified Home Inspectors (NACHI) group.
These inspectors follow strict standards and are regularly tested to ensure that they are in full compliance with NACHI. While you can find excellent inspectors outside of this group, it will be harder to determine whether they have the right credentials and reputation.

Important Items on a General Home Inspection Checklist

All inspectors work a little differently when evaluating a home. However, structural components are standardized throughout the industry. Whether you choose a NACHI inspector or an inspector associated with any other group, you should receive reports on the following areas of the home.

•	Roofing: A leaky roof could cause damage into the tens of thousands of dollars. If you want to be protected when you first move in, and well into the future, you will need to have a complete roofing inspection performed. Quality of the installation, suitability of materials, and current health of the roof will all be evaluated.

•	Exterior Evaluation: The general exterior including siding, window installations, doors, paint, and other features will be inspected for quality and durability. Any existing problems or potential future problems can be identified by a home inspector.

•	Interior Roofing and Attics: The interior of the roof will need attention too. Inspection can reveal signs of previous water damage. It will also ensure that the framing and insulation is in good condition.

•	Plumbing: Buying a home with plumbing problems can result in extensive repair bills later down the line. This is one of the reasons why discerning buyers choose developments like Eighty Seven Park Miami. No matter where you are buying your home, it's important that you have a full plumbing inspection to detect leaks, damage, deterioration, and the potential for future problems.

•	Electrical: The electrical system of any home is critical. An inspector will ensure that the wiring is safe and in good condition. They will also check outlets, light fixtures, switches, and connections to appliances. An inspector will be able to determine whether the home electrical system is suitably designed for the home size and daily needs.

•	Central Air and Other Fixtures: If you are purchasing a home with central air, split system air conditioning, or other large climate control fixtures, these will need to be inspected, too. They will be checked for installation (including ducting and vents), as well as suitability for the home. The inspector will provide a report based on efficiency and future value.

•	Appliances: These are inspected to ensure that they are functioning and correctly installed. Luxury developments like Eighty Seven Park Pre Construction will come with appliances ready to go. Every appliance within the home should be evaluated by the inspector, right down to washers and dryers.

•	Garages: If you are thinking about purchasing a home with an attached or detached garage, you'll need to have it inspected for damage and deterioration. A home inspector will even be able to tell you if the garage is suitable for finishing to add extra usable space to the home.

•	General Structural: General structural elements will be inspected for signs of damage and deterioration. This includes framing throughout the home as well as the foundation.

Homes at Eighty Seven Park Miami are Pre-Inspected for Your Peace of Mind
It's always recommended to have an independent inspection performed before you sign anything with a realtor or development company. Some of Miami's best developments, like Eighty Seven Park condos for sale, have already been inspected by the industry's best. This can give you some additional peace of mind on top of your own independent inspection.

Don't buy a home without doing your research. An inspection will ensure that you're making the best investment for your family's future.