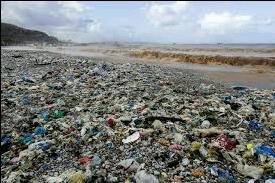 Who Weeps For Gaia?
Read Count : 49
Category : Poems
Sub Category : N/A
Poison the water,

choke the sea,

heat the air,

it's hard to breathe.

Pollute the sky with toxic fumes,

fill the land with what we don't consume.

Clutter up our atmosphere, 

even in orbit around this sphere. 




Arrogance and ignorance, 

a dangerous combination. 

For the sake of a dollar,

we race towards extinction. 




It's not too late to change our direction,

Mother Earth gives but needs our protection.




I may be one soul in a world of billions,

but I have a voice, and the world will hear it.