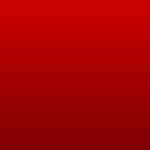 Hey Jared
Read Count : 53
Category : Articles
Sub Category : Motivation
Hey Jared..
Ive had this suggestion for sometime and it never really mattered much until now.
We are a community of writers correct? What is the consensus of our community being kids?. Not that kids arent an important part of the community. But as an adult im not relying on a kid to tell me if my writing is good or not. They are so self absorbed they could care less what anyone else has got to say.
Im suggesting give the children their own playground and us adults keep it monitored and motivating. Dont get me wrong i love the kids and their storys.Also when giving out "Top Writer " i suggest that they should have to read as well as write. If your a good writer you got to be a better reader.. This  community needs to give credit where credit is due. Just a suggestion.
                        Mad respect:
                       Charlotte
P.s i bet my post will get maybe 3 counts
Because of the popularity contest amonst the kids taking up someone elses air time.