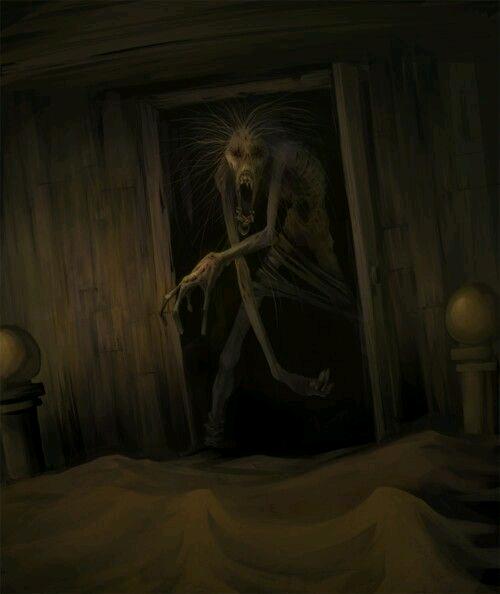 Monster In The Closet
Read Count : 54
Category : Stories
Sub Category : Horror
-I was 5 years old,it was 9:00pm time for me to go to bed.I was in a peacefully sleep.It was 3:24Am,I heard a noise in my closet.I wanted to check but I was scared.

Morning,I went to my parents room and I told them everything. "Its probably a rat alie".She didnt believe me,I told my dad."I'll check alie".

That night,my dad hide behind the curtains to see who was in my closet.3:12am the noise started.My dad checked and he screamed and took me and my mother out of the house.

I told my dad what he saw.I forgot I added camera in my closet and I ran back home and grabbed the photo fast.I ran outside,I saw it..I was shocked,It was a monster with black eyes that were bleeding.A big smile with blood on it.He had cuts all on his face,I called the police and I showed them the photo.

"Oh no..this guy"

I was confused


"This guy hide in every girls closet to look at them sleeping"

I was very shocked.I moved away to California and I never returned to New York never ever again.I hope I dont see this guy never again.