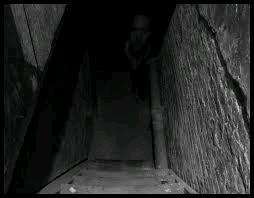 Stranger Under The Stairs
Read Count : 61
Category : Stories
Sub Category : Horror
Today I was at home watching TV while my parents were out for a date.I was watching some cartoons for a bit.

I heard a noise in the basement, I went to check.I heard someone crying,I went down the stairs then I saw hands grabbing my leg.

I ran out of the basement screaming,I started crying so I called my parents.

"Mom..dad someone is in the basement!".

My parents came home as fast as they can,my dad went in the basement and checked.He saw blood and chains all over the wall.My mom called the police,it seems that it was a murder who was in a mental problem.My parents and I moved away and never lived in that house never again.