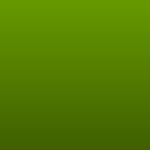 This Is For You
Read Count : 42
Category : Scripts
Sub Category : Tv


I know all of us are facing our different problems and sometimes our mind keep telling you that you can't do it anymore, your body who is telling you that you're tired with your life and you want to rest and wanted to end it. People let me tell you this all of us has problems no one who don't have problems. I know you are tired, exhausted, depressed, and stressed in your work, school, in your family, in your sorroundings and  in everything. But let me tell you this you don't need to end your life because you felt unloved and sad. You don't need to. Why? because there is one person who will loved you with all his heart even though we are sinners even though we people sometimes forget about him even though we forget to thank him of our lives even though we don't deserve his love, he still LOVES us. You know who he is? He is Jesus. When we are sad be with Jesus because he can make you happy with his presence. If you are tired be with Jesus and he will make you rest in his arms. If you felt unloved today always remember GOD LOVES YOU BECAUSE HE IS LOVE. If you feel you are now going to give up because you are tired of every problems you've faced in your life please dont forget that our God is bigger than our problems because the heaven is his throne and the land is foot rest. Don't Give Up! 

GOD LOVES YOU even you are fat, thin, poor, ugly and etc. because God didn't looked in our physical appearance but he looked in our heart. So instead of being beautiful outside be beautiful inside. Don't Give Up because he loves you and he has a better plan for you, more beautiful and big than your plan for yourself. 

More problems and challenges in your life the more you stick with the presence of JESUS CHRIST.