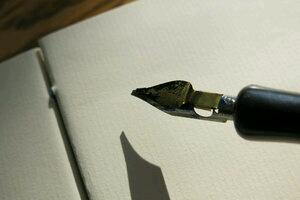 Category : Poems
Sub Category : N/A
I wrote a letter, all nice and neat.

A lovely, handwritten piece.

I took my time, making sure it was neatly penned. Choosing words carefully, in phrases easy to comprehend. Hours and hours I spent, perfecting each line. Vivid descriptions of moments in time. Hopes, dreams, and memories I did scribe, bringing back feelings, remembering old vibes. When I had finished, I began to fold.  Tucking the paper into an envelope. Addressed and stamped, it was ready to send. Maybe now, I could make amends. I stepped outside, but passed by the mailbox, to the end of the steps before I stopped. I took a deep breath and pulled out my lighter, slowly and carefully setting the letter afire. I held it in my hand as it burned, letting go of the things I've yearned. Holding it until the flames licked my skin, watching ember and ash scatter into the wind. As the last scraps of paper burned into the wind, I was finally free to begin again.