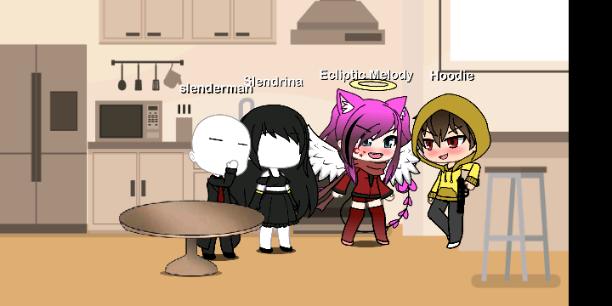 Wíthout You... Creepypasta Sad Writing... (Hoodie X Melody)
Read Count : 78
Category : Songs
Sub Category : LoveSong
      9 months later, Zalgo captures Ecliptic Melody, Slenderman's newest proxy, Hoodie devastated, misses Melody, along with Melody missing him too, is also impatient to get out of Zalgo's clutches... But, a certain song can finally bring the sad couple back together, this is.... A Sad Song.... 

Hoodie:....You and I, we're like fireworks and symphonies exploding in the sky. With you I'm alive, like all the missing pieces of my heart and they finally collide. So stop time right here in the moonlight, cuz I don't want to ever close my eyes... Without you I feel broke like I'm half of a whole, Without you I got no hand to hold.~  
Without you I feel torn, like a sail in a storm. Without you, I'm just a sad song. I'm just a sad song...