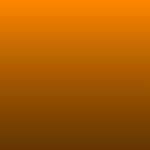 Wattpad Please Follow Me I Need Ideas.... Please :'(
Read Count : 42
Category : Diary/Journal
Sub Category : N/A
Hey guys, it's me. (Back from the dead I guess) I just want to let y'all know, I am  quitting Writer's Outlet. I am going to Wattpad now, my name is GamerKat2501 on Wattpad.
Read my books only 2 though, just follow me. I am going to be making more books hopefully.....

And I am loss in writing books now, so it give me some ideas on Wattpad on my profile, just text me on there or something like that. Just read Lost In Space. Please, I need to have ideas, and more chapters for my friends only 1 though, just make books on there and read mine and I need inspiration. 
I am not happy while writing this I am, sad really, I need ideas and help please.