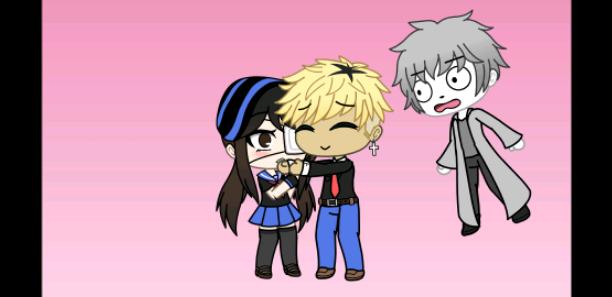 Ghost Eye (8)
Read Count : 50
Category : Stories
Sub Category : Drama
Like My Older Brother

Me: Yes... I am Supirittoherupā.

I finally broke my secret. I really hope he does not play a stupid prank. Or I will be happy to become a murder.

Pain in the neck: Really?! Please help me!

He put his hands together and betting me so many time. I sighed then looked at Kai.

Me: Kai.

Kai heard me and made eye contact in the puzzled face.

Me: I know that I am one who told you this rule, but this boy knows who I am.

Kai nodded his head. I like when he shows his understanding.

Me: Should I help this boy or Nah?

Kai: Mmm... This boy seems really need your help like me. So... I think you should help him.

I smiled, I can see that Kai hating a stupid boy. I can't blame Kai though.

My eyes rolled to pain in the neck. He was puzzled, I knew because he can't see Kai the ghost.

Me: What's your name?

Pain in the neck: Huh? Oh, sorry! My name is Patrick.

"Patrick" name hit me really hard. I can't stop laugh. His stupidity really matches the character from Spongebob Squarepants: Patrick the starfish.

Oroka Patrick: What so funny?!

He just yelled over my laughter. I tried to gasp for breath.

Me: That's fine if I call you Oroka Patrick?

Oroka Patrick: Call me any you want.

For a second, Patrick was smiled, a warm smile like my big brother's.

I can't bear to see his smile. I look away from him and crossed my arms.

Me: I spoke with my client, we agreed to help you for now.

Suddenly I feel warm arms warped around me and pulled into Patrick.

I looked at Kai who just makes an angry face. My eyes move up to Patrick.

I just realized that he actually hugging me.

HUGGING ME!

I stare at Patrick in an angry expression. He noticed and realized that I do not a hugger and become afraid a little.

I screamed and punched him. That's which lost his balance and fell.

Oroka Patrick: Wah!

He said and laughed.

A non-stupid joke, like my older brother's.