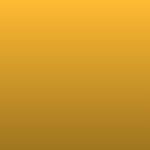 Writer's Outlet Update 9/7
Read Count : 102
Category : Articles
Sub Category : Miscellaneous
Hello Writer's Outlet community. A new Android update was published over the past few days that restored the ability to see who is reading and also activated the guest reader side of the read counts. It will only show you users with an account in the who is reading menu but you should see a more accurate total. 

The saved writing feature is also now working. You can save up to 10 writings at a time but if you log out prior to publishing, it will delete them. You can always get to your saved writings in the new writing menu and it will allow you to edit until ready to publish. 

Any questions, please email tech support at writersoutletllc@gmail.com

The Apple update is close to being ready and will include these same new features once completed.

Thank you as always for your support of this app and being a part of the Writer's Outlet community.