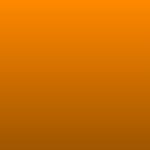 The "Freak"
Read Count : 39
Category : Stories
Sub Category : Romance
Chapter 1 
            Hi. My name is Blaire. Let me tell you a bit about myself. I'm a "freak" as they call me at school because I cover my face with weird stuff like black mask, hoodie, sunglasses. I get abused by my mother at home. As for my father, he cares for me but he's always working and doesnt have time for me. Here's my beginning...

         I woke up with a wary look on my face as usual. I bathed and dressed up for school, still tired. As soon as I exited my bedroom, my mother glared at me seriously. "No breakfast for you, brat." she bellowed. I couldnt care less. I might as well leave the house than getting hit at home, right?

          Outside the house, I walked to the bus stop, waiting impatiently for the bus. Instead, I just look at my phone,  checking my Instagram. Suddenly, a voice came out. It was familiar. Before I knew it,  I know him.He called out, "Hey, Freak! How's life?!". It's the usual, I thought, shutting my eyes. " Can you shut up and leave me alone?" I screamed at his face with my mask off. 

          "You won this time but you cant get away with this, " he said. I hate that Farrel so much, I thought with so much anger. Finally, the bus arrived...