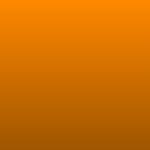 Crack, Verse II: Recovery
Read Count : 43
Category : Poems
Sub Category : N/A

Crack, Verse II: Recovery...
.. So I juz
Gotta Getta Going
'Cuz Jesus is my sound
I been waiting all my life
For my heart to come around
He's my life jacket
'Cuz this world I can't Appease
Better hit another meeting
As well as hit my knees
          Gotta prayer for my 
           Life?
            To save me some
           Strife?
            No tease from Him
            Amen and Amen
            Juz wanna win
Praying pandas do reveal
In bright eyes it shows
Praying pandas are for real
And are saved by His glow...
...In the spiritual life you
Know!
Wah!
Gotta Gotta Getta Goin'
Gotta live gotta stay
Juz been a waitin'
For His love each day
All the Saints bells
Go ring-a-ding-ding
And celebrate born again
As the Angels loudly sing
          Got a prayer for my
           Strife?
           Or The Light for my
            Life?
            Round pegs only
            Go into round holes,
             You know!
              Uh, huh!