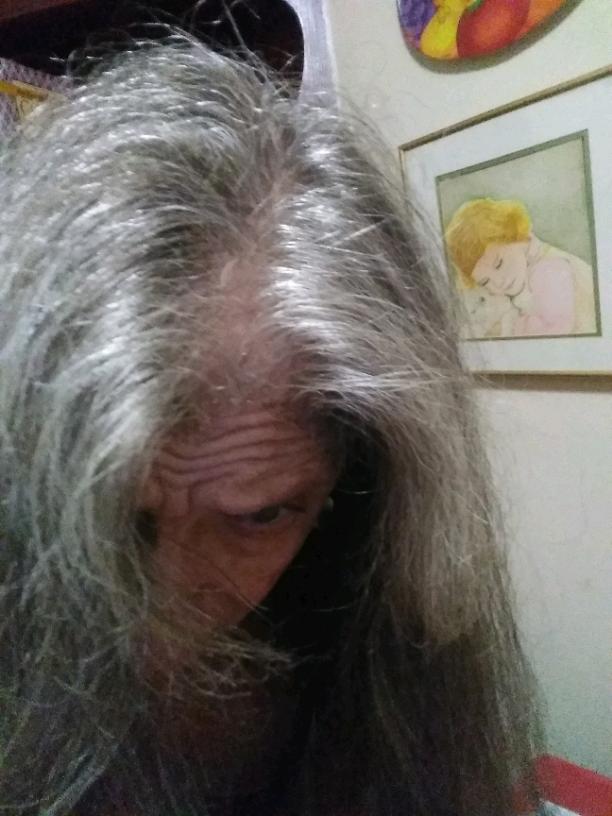 I, A Lost And Lonely Child
Read Count : 53
Category : Poems
Sub Category : N/A
I
A lost and lonely child,
Sit all stark naked
Beneath a moonless
Yet star studded sky.
Inside
I cried,
Knowing no one
Was waiting to touch me,
For me.
I hover
At the base of the wall,
Behind a door ponderously locked,
Alone and shivering.
I cried,
"Would you have me die?"
"Yes!" 
Groans the voice in the night,
" Die, baby, die!!"
A river of tears
Stream down my pale cheeks,
Chin bearing down upon
Two fiercely rigid knees,
Locked and encompassed by
Two skinny arms,
Two boney interlocking hands...
Why would someone,
Anyone,
Want to harm
This tiny child?
The wholesomeness
Of life is but a
Mirage
Existing only in the distant
Shimmering sand,
Forcing breath without pleasure,
Racing mind without thought,
In apathy clarified,
Which is
Almost peace.