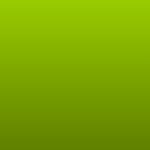 Once Upon A Sunny Morning
Read Count : 22
Category : Poems
Sub Category : N/A
Once upon a sunny morning
I reflected upon vivid dreams.
Dreams of past, of the past, and
Also dreams for the future.
I sat upon my Papa's lap
Learning all of life.
Loving protection, safety,
Sweet Papa kisses, hugs,
Sarcasm, derision,
And dichotomy.
All at Papa's knees.
I wanted to shine in art,
In his eyes,
In my own eyes.
I wanted to be a paleontologist.
I wanted to be a medical doctor.
I wanted to be an artist.
All these things shrank away
With his withering word.
How can I be worth it all
And not worth anything?
But a lifetime of struggles
Of old tapes
Of repeated mistakes
Of shear insanity
Led me to Christ.
Life finally had meaning.
Old haunting phrases like:
" You're a worthless, worthless little girl." 
And:
" I should have known you'd turn out to be a whore like your real Mother!"
Finally faded away into an obtuse
Background, far from
Present cognition.
Today, I dream of more sunshine,
Of just a closer walk with Thee
Of my self esteem centered around God
Of doing excellent works
I wish I was again at Papa's knees,
So he could see who I've become,
So I could ask questions about "Why?"
So I could get one last kiss and I love you
Much of who I am is because of him,
My dreams of him last night,
The dreams that once were,
But mostly the guts inside of me.
Christ has hidden all that of old,
Made me a new creation,
With new tapes,
New phrases,
And
A life of quenched thirst.