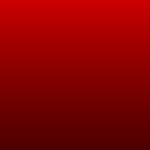 Writer's Demis
Read Count : 31
Category : Books-Fiction
Sub Category : Thriller
He looked up to the ceiling.  How long had it been since he had sat down enthusiastic about finishing the book?  He sighed. 
"I must be losing my mind again huh, " he laughed at his own incompetence. 
He took out a cigarette and stubbed it to his mouth but just as he was about to light it he realised his wife would never let him hear the end of it. 
He stood up and walked to the balcony, lit the cigar and puffed large amounts of smoke. He coughed.  Grinning he looked down at the crowd from the three story apartment.  Michael was a smoker but not a real one, everyday he would go to the balcony and force his lungs to inhale the tar hoping it would consume him in the same way it had taken his wife.  She died from cancer. 
On her death bed she had encouraged him to follow his dream and finally write e story he had told her on their first date. But it was too painful to remember andhe couldn't seem to get past the first page.  He wanted to die, to be alone undisturbed but he would occasionally be visited by all her friends and family not including his own.  
He coughed again.  A man with no will to live. He grinned it was working.