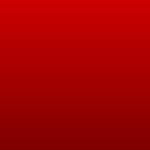 Writer's Outlet Update 8/20
Read Count : 48
Category : Articles
Sub Category : Miscellaneous
Hello Writer's Outlet community. We have seen a significant decrease in writings and overall app usage over the past month or so. If you have something written, please publish it. If you need inspiration, read some of the amazing works in our library. You can also edit your existing writing and it will move it to the top of the feed for more reads.

This app has over 38000 writings and almost 7000 books from some of the best damn writers I have ever read. Some of you are still here and some wrote and left. Others left for a while and came back and others come and go here and there. 

If you go back to the oldest writings and read through the library, it would take you a long time but if you choose a library section and read a few things a day, it would really help out. Try leaving a comment or sending the writer a friend request or message or follow them. Share your favorite writers on social media like I do. 

Thank you for your continued support of Writer's Outlet and for making this the best writing community in the world.