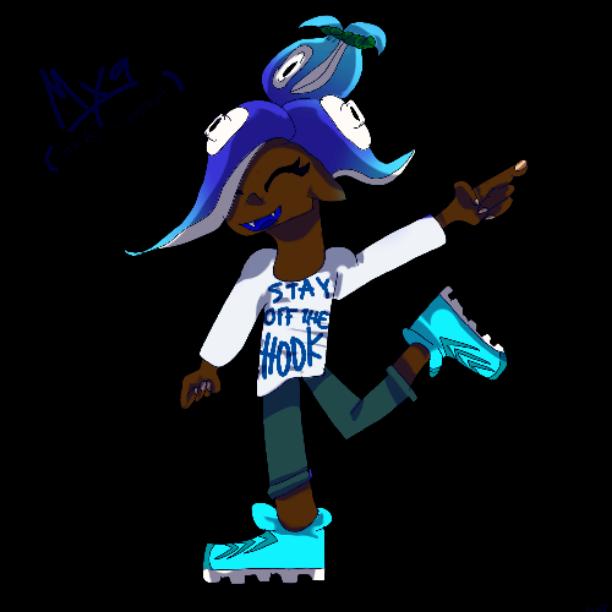 Splat-To Finish
Read Count : 21
Category : Books-Fiction
Sub Category : Fan-fiction
Heya! I will be release a continuous series called Splat-To Finish, take in some of these notes before we continue.

Whinter and Clementine belong to TamarianFrog

I didn't intend to actually make Arizona look like Clementine.

Legend, Demon, and Lion Heart are my friend's OCs.


Do not get too attached with Hawk or Toxic.

Characters:
Mya- Blue- Octoling-Girl-Mine
Arizona(Ari)-Red/Orange-Inkling-Girl-Mine
Jake-Bright Green-Inkling-Boy-Mine
Hawk-Gray-Inkling-Boy-Mine
Lion Heart-Yellow-Inkling-Boy-Wome17
Tranquil-pale blue-Octoling-Boy-Mine
Whinter-Blue-Inkling-Boy-TamarianFrog
Clementine-Orange-Inkling-Girl-TamarianFrog

Sunshine-Yellow-Inkling-Girl-Mine
Demon-Black/Red-Inktoling-Girl-Wome17
Legend-Black/Yellow-Inkling-Girl-Wome17
Toxic-Purple/Green-Octoling-Boy-Mine
Layla-Pink-Octoling-Girl-Mine
-----Story-------
Jake and Arizona moved to Inkopolis Square and are taken on a tour. Although Arizona meets up with Clementine once again.. The two girls like to argue. Meanwhile Mya created the Cyan Team. Jake, Demon, Arizona, and Mya compete against the finals. Suddenly the power ran out, Agent 8 is retrieved and Hawk is gone! What will our heroes do next?