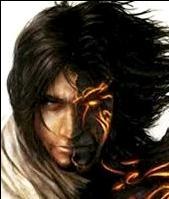 Ladies, What Would You Do?
Read Count : 38
Category : Blogs
Sub Category : Relationships
You are a beautiful woman with great looks. You look really gorgeous with perfect sized body glowing with long curly hair. You walk on the roadside and find a gang of 5 odd jobless waste fellows, mouth filled with gushing saliva coming out, chatting within themselves looking at you with big eyes and speaking all tempting arousal words. 

What would you do? 

a) Would feel tempted and go towards them and follow them and fulfill their desire. 

b) Would stand up straight, scold them with the most worstest words they would have ever heard and as if that wasn't sufficient, slap each one of them with your scandals and hand them to the cops for further treatment. 

c) Would simply smile without staring at them and leave the place walking slowly and comfortably. 

d) Wouldn't do any of the above( but would do in a different way not mentioned above.)

Please select any one of the above option either a, b or c and for d feel free to write it on the comments section. 

Thank you. 






























Comments
If I were a woman, definitely I would go for the option B my friend. I would slap each one of them in such a manner that they shouldn't even dare to look at their mom's face. Bustard, son of assholes, we get to see such bitchsons in many places. Sick spoilt fellows, a curse to the society, state, country and for the entire world.

Aug 19, 2019