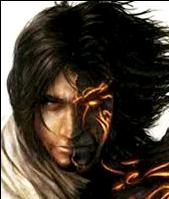 Sin 4: Is Sin Tricking God?
Read Count : 20
Category : Stories
Sub Category : Horror
Is sin tricking God?

Tough but needs answer. 

Can a sin really trick someone or hypnotize them. In such a way that the person affected by the sin will be in a state of condition where in he wouldn't be able to hear anything nor interested in knowing anything, all that it matters is how he will execute his deed of crime successfully.

The thing is that after performing a sin the person either does it intentionally or would have done it unknowingly. That's why sin is a state of mindset that is either developed by the performer himself in full consciousness or it occurs through accidental event which he wouldn't have planned but happened just like that. 

Under both the rules, sin would be sin but would act in the same manner as the incident has taken place. It is up to the performer to affirm the God that he was tricked by the sin in doing so in front of God but is it possible for him to prove that the sin is a trickster anywhere? 

Because sin is too cleverer than our expectation and cannot be caught red-handed easily.