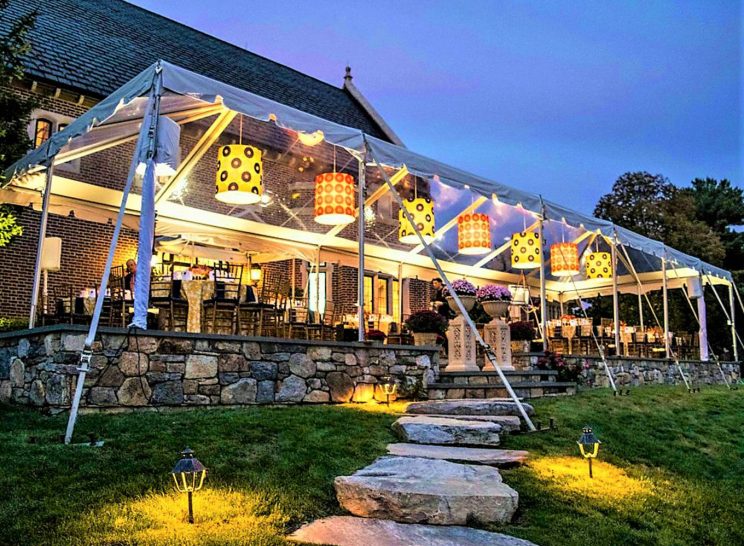 WHY EVERY PARK NEEDS A COMMERCIAL SHADE STRUCTURE
Read Count : 15
Category : Blogs
Sub Category : Miscellaneous
Commercial shade structures are outdoor shelters designed with the key purpose of providing cover from sunshine rays. In particular, they're supposed to provide protection from excessive exposure to sunlight and potential exposure to harmful UV rays.

So Commercial shade structures prevent excessive exposure for both human beings and any assets that prevent a considerable amount of time outdoors.

These structures are available as permanent or removable structures. The term commercial means that they're designed for larger capacity, suitability for use in harsh conditions, and capacity to provide a longer life of service than residential shade structures.

Types of Commercial shade structures

Commercial shade structures include Permanent umbrellas, Canopies, and Cabanas.

There are considerable advantages for premises to have Commercial shade structures let us look at some of them.

More hospitable environment

Parks can definitely gain a lot by being more hospitable to people visiting them. By providing commercial shade structures, park attendance will increase because visitors will get places where they can get to rest and enjoy their lunch and meals with their family or even host small events such as birthday parties.

Providing a closed space in a shade structure provide some privacy and a relaxing ambiance for visitors.

For example, with outdoor permanent umbrellas, can be installed at a lower cost to the park owners then it would be setting up a brick-and-mortar structure. Some of these commercial outdoor structures have been designed to be very easy to deploy and leave a very small footprint on the areas where they've been set up.

With large commercial parks that also offer outdoor activities such as sporting events, a commercial shade structure provides a great place for people to take breaks and avoid excessive exposure to the sunshine.

Ability to create themes

It is easier to fashion a theme out of commercial shade structures than permanent brick-and-mortar structures. So park owners can use colors and shade designs to bring out a specific theme. Using bland colors can bring out a more formal theme appropriate for adults themed parks.

Colorful shade structures can be used to bring out a more fun theme that is appropriate to children. This serves the purpose of providing targeted advertising that pulls in the targeted demographic. So the customization of the shade structure can be used to pull in more crowds and more revenue for the park.

Extending business premises

Commercial shade structures are ideal for extending a business premise. For a scenario where a permanent brick-and-mortar structure exists in a park and additional space is required for additional sitting these structures can serve that role. There are also specific clientele who prefer an alfresco dining experience and would rather eat outdoors. So these shade structures can be used to meet the needs of clients who prefer an outdoor seating arrangement.

Protection of park assets

Exposure to the sun's rays is detrimental to park assets that are fixed outside, these include playground materials, wooden structures, plastic structures, and painted structures.

Exposure to the sunshine leads to the fading of the painting of the structures making them unattractive and increasing the maintenance cost of regular painting.

Plastic structures tend to deform under excessive heat of the Sun leading to warping and losing shape and reduced functionality of the structure.

Facilities made of wood tend to get deformed under the containing heating and cooling cycle during the hot times of the day and the cooler afternoons respectively. This will most definitely lead to damage of the asset. So commercial shade structures prolong the life of assets and reduce maintenance costs of these facilities.

Protection from harmful UV rays

For commercial daycare centers that have parks, it is important to have commercial shade structures that effectively provide protection from UV rays. In some jurisdictions, it is mandatory to provide this protection if kids are to play outdoors.

The provision of these commercial shade structures in playgrounds will also increase the learning spaces available for children affording them space to learn outdoors.

Another risk associated with overexposure to the sun shining includes heatstroke so commercial shade structures serve the dual role of also providing climate control by moderating the temperature in the structure.

So while parents are scouting for commercial daycares they will definitely consider those that provide adequate protection of the kids from overexposure to the sun leading to more business for the park.

So those are some of the reasons why parks can benefit from setting up commercial shade structures in their space.