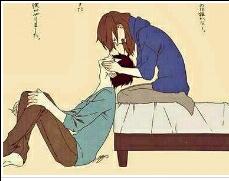 Loneliness
Read Count : 23
Category : Blogs
Sub Category : Relationships

When try so hard to keep it together, but when the heart goes to aching.
The tears start falling.
Loneliness to just be held.
All I can think is of that one person.
Which I cant have. 
Wrong place wrong time.
Starting to wonder if it's really worth waiting, because I don't think I can anymore.
Childhood friends now as adults we grew closer then ever.
Made a deal, once our stuff was together we would.
My want for him grows more and more.
I try to date other people but all I feel is guilt when I try.
Even more loneliness.
Never truly been in love but is that what this is.
I try to be numb like I always do but this time I am failing, falling deeper but for some reason I don't feel guilty when I should.
Is that deal really worth it I wonder, even tho responsible?