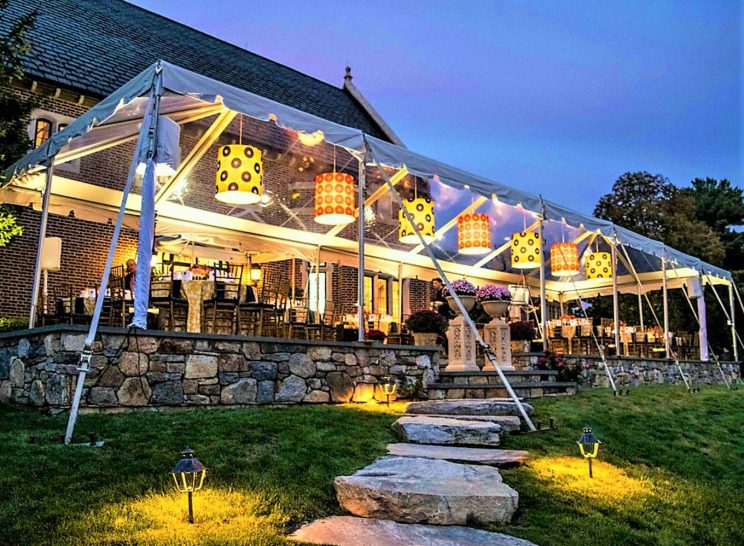 10 Reasons You Need A Tent At Your Next Event
Read Count : 13
Category : Blogs
Sub Category : Miscellaneous
Whether choosing clear top tents or solid vinyl tops, you can use tents to make your next event the best one yet. For sporting, automotive shows, trade events, and even weddings and parties, tents are the obvious solution.

You can gain more space and flexibility with the best solid and clear top tents on the market. Here are the top 10 reasons why you need a tent at your next event.

1) Extra Capacity for Unexpected Guests
Even with the most impeccable planning, it's common to have more guests arrive than expected. With a clear top tent or any other commercial grade tent, you won't have to worry about running out of space. No matter who shows up on the day, you'll be ready to accommodate them. 

2) Freedom to Design
Tents offer extensive customization options, and you can even create a design based around unique layouts. A clear top tent could be your main venue, which then links to smaller tents using marquees. You could create grand entryways and anything else that you can dream of. Tents have plenty of flexibility to give you the perfect aesthetic.

3) A Wide Selection of Clear Top Tents and Other Solutions
Commercial tents are available in countless configurations. You could choose a clear top tent for a beautiful evening event. If you need protection from the sun, you could choose a solid vinyl tent with window panels on the walls. You could even choose an open tent with a high-top design. Whatever you can think of, you'll find it available with commercial tents.

4) Protection from the Weather
No matter what the forecast says, you can never really be sure what the weather will do. With a tent at your outdoor event, you won't have to worry about occasional showers or even a sudden downpour. Your guests will be protected from wind, hail, or even snow. Don't leave your event exposed to the elements. With the help of a clear top tent manufacturer, you can have complete peace of mind.

5) Branding Opportunities
Some events could call for unique branding. If you run a sports team or club, you could have a custom logo and lettering printed on your clear top tents. For businesses, branding will be key. The best manufacturers offer UV-stable printing in high definition, allowing you to carry your branding with you to every event you attend. You could even increase sales thanks to stronger brand recognition.

6) Mounting Solutions for Audio / Visual Equipment
Frame tents are perfect for high end events where you need to mount speakers, lighting, or even a projector. Custom mounting options are available, so you'll be able to create the perfect atmosphere. Clear top tents and solid tents are perfect for fashion shows, concerts, and even theater productions.

7) Color Options
Tents are most commonly seen in white vinyl, but there are other options. If color is a big part of your brand or particular event, then you could have a custom tent made with colored fabric. You won't find this kind of customization when choosing a permanent venue.

8) Affordability
For long term usage, tents make a lot of sense. The initial investment is relatively small, and you could go on to use your tent regularly for years into the future. If you manage events or plan weddings etc., a commercial grade tent will be an excellent investment.

9) Protection from the Sun
Outdoor events come with the risk of sunburn and heatstroke. Even short term exposure to sunlight can cause damage, which increases the risk of skin cancer and other serous conditions. Children and the elderly are at the most risk. Protect your guests at any event by investing in commercial tents that provide full protection from damaging UV rays.

10) Suitable for Any Location
Location is everything when it comes to successful events. If you've found the perfect outdoor location, you could use clear top tents for sale to turn it into a real venue. Bring your guests closer to nature in picturesque surroundings. Clear top frame tents can be set up almost anywhere.

No matter how you look at it, commercial tents are perfect for venues large and small. Make a long term investment and be prepared for any event.