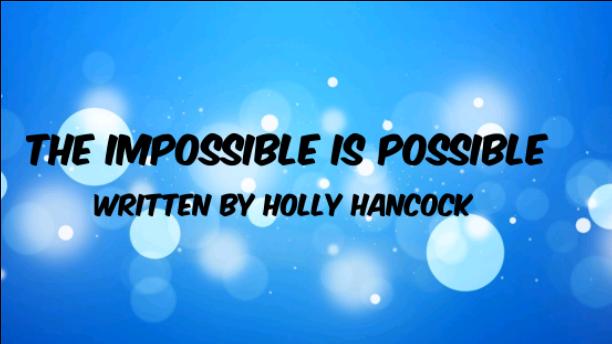 THE IMPOSSIBLE IS POSSIBLE.
Read Count : 4
Category : Stories
Sub Category : Adventure
When I was a child I hated the rain but now I love the beauty in the sound of it. I once had a difficult time being alone, but now I need it for my own self care, and my sanity. I used to self-medicate to mask my emotions, now I allow myself to feel them all. I would start my day with a hangover, but now I start it with gratitude. I used to question God, asking why bad things happened to me but now I thank him for lessons I've learned. For a long time I seeked approval from my peers, now I can give two shits less. I was stuck in fear for several years but now, I slowly tear down those barriers. I used to define myself as 'worthless' but today I believe that I have a lot to offer. For a long time I believed that I was doomed for a sad life, then I realized that I had the power to change it. I seeked happiness from all different people, places and things, today I seek happiness within myself. For someone who felt unloved, God blessed me with a son that showed me what it felt like to be loved unconditionally. A shift in my spiritual growth has changed my life completely. I removed a toxic substance that resulted in the obsession and physical allergy to be lifted. For someone who knew no peace is now full of peace from within.