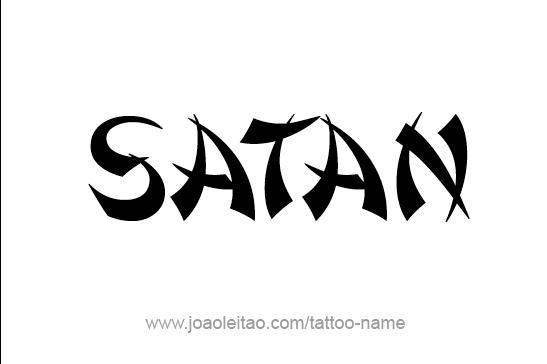 Inspire, Don't Force
Read Count : 5
Category : Blogs
Sub Category : Spirituality
This is what my hero SATAN keeps on saying. Never force anyone for anything, only weak people do it, strong persons live everything the way it is. No one can influence anyone but it is his act that influences others towards him. 




Just because if I say GOD DOESN'T EXIST, IT DOESN'T MEAN HE WON'T. My lord SATAN has thought only one thing "There is no shame in bending down in front of GOD because he is beyond everything, life and death doesn't know who is GOD but GOD KNOWS EVERYTHING. That's why only HE CAN BE MY MASTER"




I am not a preacher but a fanatic follower of that GOD'S SLAVE who has proved HIMSELF IN FRONT OF ALMIGHTY GOD IN ALL TIMES. It is a different thing that THERE IS A CLASH OF CARRYING FORWARD THE NAME OF GOD BETWEEN GOD'S SLAVE AND GOD'S SON. STILL THE DECISION IS IN THE HANDS OF ALMIGHTY GOD.




Never have I in anyways have forced or asked people to follow me or my hero SATAN, yes I felt like praising him because he is worth it. I never spoke about any religion but have spoken about the hidden truth. Now I am no more interested in that. 




Yes, because of me and my friend GODOPEDIAOLOGY it inspired other writers to write about GOD and their religion. Just because they wrote about their religion I didn't speak ill and pissed them. They felt GOD in that way and they embraced it and I also felt if GOD has no objection then definitely HIS SLAVE also won't have any such things. So that's why I stopped the stories and shifted to poems. 




There is no other power so polite and resisting as SATAN. He can do anything but still he is silent and as his follower, he taught me to be like him. WHEN A SATAN DOESN'T HATE GOD THEN WHO THE HELL ARE WE HUMANS TO DO THAT AND IN FRONT OF SATAN WHAT STATUS DOES WE HUMANS HAVE? OF COURSE THERE IS SOMETHING CALLED RESPECT. GOD IS SO OLD THAT NO ONE INCLUDING SATAN COULDN'T TRACE HIS REALITY. IF GOD IS SO OLDER TO US WHAT'S WRONG IN ACCEPTING HIM AS OUR LIFE. WE SHOULDN'T REMEMBER THAT EVEN WE HUMANS GOT CREATED AFTER MANY CREATURES.




So everyone should learn to respect THAT OLDEST UNKNOWN MYSTERIOUS POWER WHO CREATED THE GIGANTIC UNIVERSE. IF SATAN HAS SAID IT, IT IS FINAL NO MORE WORDS WOULD BE HEARD FURTHER. THE ONE WHO HATES GOD DOESN'T HATE GOD ALONE BUT ALSO EVERYTHING INCLUDING HIS SLAVE AND FOR THOSE TYPE OF PERSONS SATAN AWAITS TILL THEIR GOOD TIME FINISHES AND AFTERWARDS WILL DANCE LIKE A HELL.