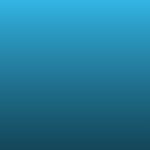 The Bad Things
Read Count : 2
Category : Blogs
Sub Category : Self Help
Life isn't fair, we all know that.

People go through difficult times and it is inevitable.

False love.

Depression.

Even death.

It's hard to explain your hardship because... no one really knows what your going through. Everyone is different and how they experience the bad times is just as different. Their experiences and how they view things. How they choose to accept bad times and work through it. Or rather, not work through it. 

Life can suck.

Pain sucks.

It's different and no one understands.

It's hard.

We all know that.


But please,

Don't give up.

People don't understand your pain. But they are there. 

They worry.

Life is bad, yes. But life is a gift all the while. Be there for people so they don't have to be alone in their own pain. Even if you don't truly understand. They need you.

Just like you need them.

Life sucks but the gift it truly is can unravel before you with the ones you love

___

I want to dedicate this to Jace. He was a boy at my school who had a hard time. I didn't know him much. But still it hit me hard when I found out he decided life was too hard and gave it up. He was a great guy who made everyone smile. I didn't really know him but still, I knew he was good.