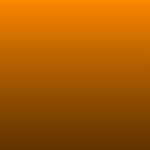 The Transfer Student In School
Read Count : 8
Category : Stories
Sub Category : Romance
My name is mei and I'm highschool student and I'm still 20 years old and I open my own shop on bakery store and I have 3 friends in my school my parents work are my mother is a pattissiere and my father is a chef they are very good at cooking and they even good at my homework so I'm happy with my family and I started my highschool this year and I meet the transfer student at the gate of school because I'm student council president and his clothes are just a gangster and have a bandaid on his face and his handsome but his temper is scary and he was kind to the animal we talk each other about ourself in the gate and his kenta yuzuri his kindness is cute as ever but I promise myself  I will never going to get married but my heart beathing  so fast and it cannot stop when I saw him and then we go to school together so I scort him in school and show him around but all of student around him are scare of him but for me his not scary because I'm the only who looked your kindness personality inside so we became friends and eat lunch outside and I share him my dishes and he said it was delicious this is the first time I ate homemade bento and riceball too it was sweet and there was salty riceball too I'm happy oh thankyou for saying that kenta I'm happy too this is the fist time who praise my food and I'm happy then why don't you become my girlfriend and you will cook me everyday and I will eat your delicious food is that okay even though we met with fate I think I fall in love with you because your special to me and my hearth beating too when at first saw you at the gate and you are my first love. 

Eh I will be your girlfriend but I promise myself I will never fall in love but I lost because of you I fall in love again shall we have a date on Saturday and watch some movie kenta OK mei how about to your house we can buy some cheap romance CD because I only have a little money on me mei oh that's okay no problem with me kenta thank you mei you understand my feelings no problem and they started dating .

Saturday has come at last kenta is waiting in the CD store and he buy some romance CD and he waited in along line in the store to buy it but he saw mei with another look younger than him and they chatted happily in the street and her boyfriend was really jealous after was finishing buying CD he followed her and he followed her in kindergarten school and he saw so many cute kids and mei still happy to see that man uh! I'm so angry of her but I'm still fall in love with her but I'm so jealous I thought she will date me but she dated with another man why did you do this to me mei .why!

And mei so kenta in the gate of kindergarten school and she forgot about the date because of her brother they talk about their business and it seem kenta was misunderstood us because he knew I dated my brother but not him so I want to talk to him and apologized to him that I forget my date with him.

Kenta wait for me why are you upset I think I know why are you upset because you misunderstood my brother my boyfriend kenta oh is that so that is your brother I thought your going to replaced me with that handsome guy sorry I misunderstood you mei oh kenta why don't we watch movie romance kenta yes.