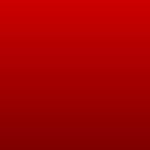 Mystery Smoke
Read Count : 8
Category : Diary/Journal
Sub Category : N/A
I 've been talking to myself lately.

I got to admit, I have been acting kind of crazy. Stepping out of proportion.

Fighting the forces. Trying to pass these courses, Trying to avoid misfortune.

I'm really trying to keep things in motion.

Meaning I take every step with precision.

I see the pigeons in position 

Just thank God I'm not in them conditions. I really don't know what's my religion.

You see I'm trying to avoid the demons that are inside me. I feel like they are slowly uprising. You might think I'm lying, you could say I need some guidance.

I'm Simply diving in my mind.

 

Yes, lately I have been smoking too much. 

But lately, these Blunts really don't faze me.

Simply surviving. Voices in my head advising.

I could hear the demons lying.

Igniting a fuse in my mind, always arriving at a bad timing.

I think I'm fantasizing, barely realizing that's not appetizing.

I find it arousing when they start crying.

Hard pass on dining but I'll have some cake, I love icing. 

Some times I feel vibrant amazing like I'm going to stop hiding like I want to do something exciting but only when I come is when my life feels satisfying 

 

Once I was out, I was driving around with a blunt in my mouth. I was smiling. Felt like I was shining. I was out and about with a tool on me. Looking for trouble, I wanted to see people bleed. As I acted recklessly I realized, There's a Demon dwelling in my mind. It's controlling my soul.I'm just thinking I need to Need to stay woke.

Lately, These demons are talking too much.

I don't know if I'm really crazy, I don't know if I'm just daydreaming.

I start to reminisce, all my childhood memories are in my head. Remembering who I really am,

A lost child with a big heart.  

As I Light the blunt, I watch the flames 

breathing it in. I feel my inner peace start to kick in. The demons slowly start to be quiet. 6 blunts later finally there's silence.

I wonder if its science or do I need to go to an asylum.