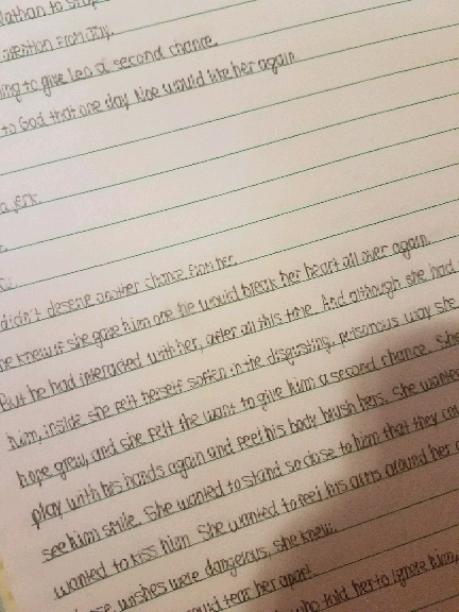 Category : Stories
Sub Category : Romance
He was a jerk.

An idiot.

Toxic.

He didn't deserve another chance from her.

She knew if she gave him one he would break her heart all over again.

But he had interacted with her, after all this time.

And although she had acted rude to him, inside she felt herself soften in the disgusting, poisonous way she did when hope grew within her, and she felt the want to give him a second chance. She wanted to play with his hands again and feel his body brush hers. She wanted to smile and see him smile. She wanted to stand so close to him that they could kiss. She wanted to kiss him. She wanted to feel his arms around her again.

These wishes were dangerous, she knew.

Hopes like that could tear her apart.

She should listen to the people who told her to ignore him, block him out of her life.

But she was good at making bad decisions.

She would give him a second chance.