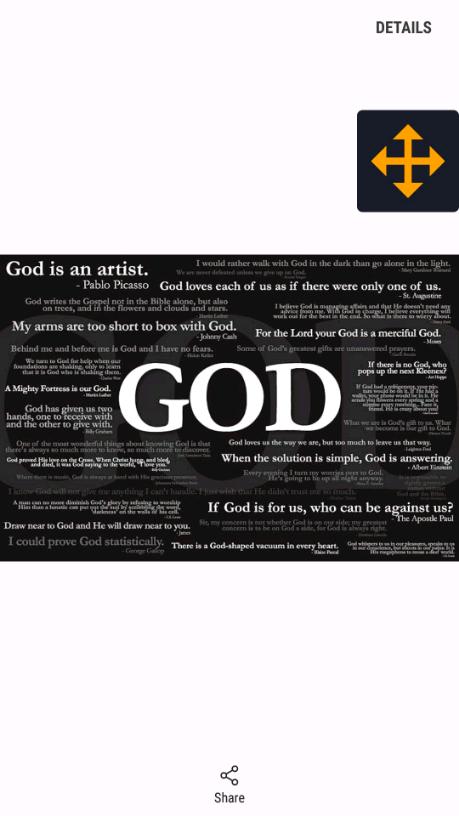 UNDERSTANDING WOMANHOOD 3 ( GOOD FRIDAY FINAL EDITION)
Read Count : 6
Category : Scripts
Sub Category : Plays
As a author I believe each one of us including Angels, archangels, and even the creator ALMIGHTY GOD himself has 2 faces. One is the GOOD one and another the BAD one. It is left to each one of us that HOW WE BALANCE THE 2 THINGS AND WHAT WE DECIDE IN THE END. No one just can't escape this concept. So it is no wonder all of us can't stay with the same mood always. Even my play tries to tell the same and readers should understand this things first. 




      GODOPEDIAOLOGY Proudly presents




The play--- UNDERSTANDING WOMANHOOD 

                      Part 3( Good Friday's final edition) 




JESUS: OK, alright, ladies calm down and tell me one thing, why you blame us for your condition? 




MARY: You are saying everything as if YOU DON'T KNOW WHAT IS HAPPENING WITH US? 




LILITH: You guys have taken all the controls in your hands. Even you haven't spared BIBLE, you have used only guys to write all the proverbs, hyms and everything. It is a record of your followers singing your praises and in that book what is our position. 




JESUS: Do you think I have written BIBLE? 




MARY: No, it is the GOD'S words recorded by the archangels right. How can you justify yourself WHEN EACH ONE OF THEM GIVES MORE IMPORTANCE TO YOU WHEN WE ALSO SHOULD GET THE SAME. 




SATAN: You have mistaken but the BIBLE also speaks about each one of us. What is the big deal if one of us is discussed more, why should we feel jealous?




LILITH: So you don't feel jealous? 




SATAN: No, if CHRIST takes a higher one and if my master ALMIGHTY GOD feels that JESUS should become popular, let it be that way. If GOD is happy with this decision why should I feel unhappy? 




MARY: SATAN defending CHRIST is something worth to see and sounds pleasant to my ears. 




JESUS: It is a GOOD day and especially on this day you ladies shouldn't fight like this. 




LILITH: It is good day for all those who are not suffering from any problems. JUST BECAUSE IT IS GOOD FRIDAY IT DOESN'T MEAN THERE WILL BE NO CRIME HAPPENING IN THE WORLD. Even this feast is also celebrated assuming that GOOD WON BAD But can you affirm and say that DID GOOD REALLY WIN THE BAD? 




JESUS: What is your desire? Do you want to spoil this day? 




MARY: We don't have that intention but you need to one thing JUST BY CLOSING OUR EYES WE CAN'T SAY THE WORLD IS NO MORE. You know this, it happened during your time, it happened before you, it is happening from centuries and it started from the time WHEN LILITH WAS CREATED. Even she didn't lead a happy normal life and no ladies are allowed to do so. Why is it so tough for you guys to accept us as you accept yourself. Why do you see us differently and why should we beg you like this. 




JESUS: You know this MARY, "I AM NOT GOD" I am just like those angels who worship ALMIGHTY GOD. I can't decide anything on my own. What ever I do I can do it only in the boundaries of my limitations. I can't give false affirmations on this type of GOOD days. I can pray for GOD, that's all but can't rewrite woman's fate. I can assure you one thing. IF GOD HAS CREATED THIS PROBLEM, HE DEFINITELY WOULD HAVE ALSO CREATED ITS SOLUTION. 




LILITH: And when would that solution come? 




SATAN: That CHRIST can't say now because we are searching the solution for this. 




JESUS: Don't lie. LILITH, what I have said to MARY also applies to you also. IT IS ENTIRELY ALMIGHTY GOD'S DECISION, IF YOU CAN ASK HIM, I HOPE HE WOULD ANSWER IT. 




MARY: OK, GOD should answer it right, then we all will wait till that GOD arrives. No one of us will return back to our place nor our work




JESUS: If you do that THE WORLD WILL SUFFER. 




LILITH: It's OK, let the world also know our powers. You are a GOD'S SON, You can do anything, then why don't you create a replica of each one of us and get the work done through them. 




MARY: Until and unless we won't get ourselves satisfied we won't quit this place. Let the world come to an end, at least by this our problems would get its permanent solution. NO WORLD NO PROBLEMS. 




All the efforts of CHRIST & SATAN goes in vain. JESUS feels it is the time to use the ALMIGHTY GOD'S WAND TO BRING BACK THE  EARTH'S WORK TO LIFE and before JESUS could punish all the ANGELS, GODDESS, MARY AND LILITH for their actions a light glows in the sky and a voice is heard 




"STOP IT CHRIST, DON'T PUNISH THEM, EVEN THEY ARE ALSO MY CREATIONS" 




JESUS, SATAN, MARY, LILITH, ANGELS and ALL THE FORCES bow in front of the light. 




"MAN AND WOMEN ARE THE 2 SIDES OF NATURE WITHOUT WHICH THE EARTH WON'T BE A LIFE SUPPORTING PLANET. THE EARTH WON'T EXPERIENCE THE ATROCITIES FOR A VERY LONG TIME, I HAVE ALREADY CREATED A HUMAN ON THE PLANET, HE IS BEING MADE TO EXPERIENCE ALL THE DIFFICULTIES OF THE WORLD. THE ONE WHO HAS TO LEAD THE LIFE OF A EMPEROR IS MADE TO LEAD A LIFE OF A NORMAL MAN. HE WILL UNDERSTAND YOUR DIFFICULTIES, YOU NEED TO SEARCH HIM, MAKE HIM REALISE WHO HE IS? THIS IS THE ONLY WAY OF WOMEN'S TO GET BACK THEIR LOST GLORY."




After this words the light disappears but the problem starts for MARY, LILITH, ANGELS, GODDESS AND OTHER FEMALE FORCES BECAUSE IN THIS MUCH BIGGER WORLD WHERE WOULD THEY FIND THAT PERSON AND WHEN WOULD THEY REACH HIM AND HOW WOULD THEY MAKE HIM AWARE OF HIS REALITY. 




ISN'T IT TOUGH But JESUS & SATAN feel happy and tension free because now the goddess can't disturb them. THIS IS THE POWER OF ALMIGHTY GOD, WHAT IS A BIG HEADACHE FOR OTHERS, IT IS NOTHING IN FRONT OF ALMIGHTY GOD. EACH AND EVERYTHING HAS ITS SOLUTIONS. THE ONLY THING IS THAT WE NEED TO SEARCH IT. SEARCH IT AND LIVE THE REST TO ALMIGHTY GOD, HE WILL TAKE CARE OF IT.