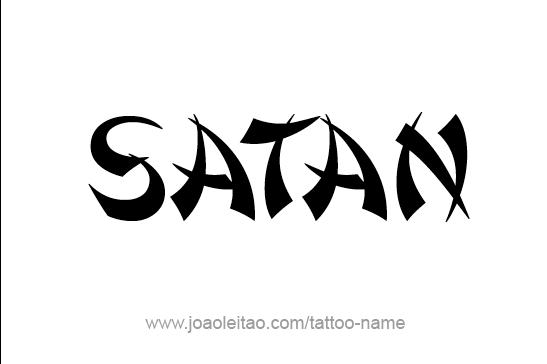 Understanding SATAN 2
Read Count : 25
Category : Stories
Sub Category : Historical Fiction
My friend GODOPEDIAOLOGY, you are really a excellent play writer. I am pleased by the way you think about the character. It really takes a unique ways to portray characters without any partiality and you have showed whether it is Mary or lilith, when it comes to woman's problems they set everything aside and stand united. 




1) You are indeed the first writer in the whole world who have tried to tie a SATAN, CHRIST and those ladies together. It is a great thing because it is people like you who are very rare on the world. Others don't even have the courage to think about such things. Either they are narrow minded or not ready to accept the future world. 




2) World needs cosmopolitanism and GODOPEDIAOLOGY, looking at your writings it seems you are a true cosmopolitan. We need more and more people like you who can think and accept anything that has morality. 




3) After reading your play it reminds me of certain cases that my master SATAN wants to share here. During the early rise of 8000 B.C when the SANATHAN DHARMA was on the top and the only religion that was spread in the entire world, during this time in this religion it followed division of people based on their works like PROPHET(1st class of people who were considered next to GOD as they worshipped GOD in the form of idols and who implemented all the rules and regulations of the society using the second class peoples. ROYAL(2nd class people of the ruling hierarchy who executed all the laws passed by first class peoples and also the one who had the punishing authority) MERCHANT (3rd people usually traders and who were used by 1st & 2nd class people for monetary transactions) WORKERS sometimes SLAVES (4th and the final class of people who were from socially backward classes and majority of them were from various tribes) All the religion got its birth from this 4 class of people. The 4th class of people were the one who were treated really bad and worster from many centuries and is still in progress in some parts of the world. 




4) The funny thing is that the majority of the 4th class people are baptised and converted into various religions thereby to increase the popularity rating of their religion and in poor countries it is this types of people who are selected and are lured by the top most religion of the world by promising them to give jobs, money and self dignity which other religion won't offer them and the one that stands 1st in the race is CHRISTIANITY. Yes, it is the TRUTH. 




5) All those persons who were affected with the various problems of society, this CHRISTIAN missionaries cleverly brainwashed them and gave them the false expression that ALL CHRISTIANS ARE TREATED EQUALLY. DO THE ORGINAL CHRISTIANS HAVE THE STRENGTH TO ACCEPT THE CHRISTIANS FROM OTHER PARTS OF THE WORLD EQUALLY SAME AS THEMSELVES. NO, they won't. The converted CHRISTIAN are never accepted by many genuine CHRISTIANS Worldwide. It is the truth and the reality. 




6) The converted got converted to CHRISTIANITY, the same way WHAT TURKS & BARBARIANS DID WITH THE CAPTIVATED countries. The only difference is they converted people to ISLAM BY FORCE AND THIS MISSIONARIES SHOWING WEALTH, OPPORTUNITIES AND SO ON increased the population of their religion and if the whole CHRISTIANITY IS PUT IN THE CHART OUT OF 100%, ONLY 15% OF THE PEOPLE ARE GENUINE CHRISTIANS AND REMAINING 85%ARE CONVERTS. 




7) This 4th class people were idiots at their time and will continue to remain idiots through out their lives, they instead of fighting their own evils in their religions embraced CHRISTIANITY and formed their religion and thought their religion to be great and died. 




8) Here no one didn't fight against anything but got converted to escape the atrocities of other religion. Here my point is that "PEOPLE WHO ARE INTELLIGENT SELECTED INNOCENT PEOPLE AND KEPT ON STEPPING ON THEM AND FINALLY THEY ALSO DIED BUT LEFT THE CANCER OF RELIGION TO FURTHER FUCK INNOCENT PEOPLES LIKE US." 




9) Unless and until people aren't ready to be a cosmopolitan how can they understand the concept of SATAN or GOD himself and look at our idiotism, WE ALL THINK THAT BY GIVING A NAME TO GOD AND BY WRITING ALL FAKE SHITS ABOUT HIM THEY CAN MAKE GOD AS THEIR RELIGIONS GUARD, ISN'T IT FUNNY. NEVER DID GOD HAD ANY RELIGION AND NEVER DID HE TAUGHT US THAT IF YOU ARE SUPER WHITE YOU ARE MINE AND JUST BECAUSE YOU ARE BORN BLACK OR WITH PHYSICAL IMPAIRED BODY WHO ARE SOMEONE ELSE. 




10) Color, caste, religion and all the shits things will one day see its end in the hands of SATAN and IF SATAN FAILS DOING THIS THEN AS SAID IN ALL THE RELIGION BOOK INCLUDING BIBLE, A MASS EXTINCTION WOULD OCCUR AND THIS WILL BE THE FINAL ONE AND AFTER THIS ALMIGHTY GOD WOULD ERASE THE BREED OF HUMANS FROM THIS PLANET FOREVER AND EVER. 




11) NOW. It is immaterial whether people could understand my hero SATAN or not but UNTIL HE TRIES HIS LEVEL BEST & SUCCEEDS, EVERYTHING IS FINE, WHEN HE FEELS THAT NOTHING MORE CAN BE DONE OF THIS CREATURES THAT IS WE HUMANS, I DON'T KNOW ABOUT OTHER CREATURES BUT DEFINITELY WE HUMANS WOULD BE IN THE LIST OF THOSE ENDANGERED SPECIES LIKE MANY WHO ARE SLOWLY DISAPPEARING FROM THIS EARTH. 




12) Everyone might laugh but it is not a matter of joke because WHY SHOULD GOD OR HIS SLAVE SHOULD ALLOW THOSE TYPES OF CREATURES TO LIVE ON THIS PLANET WHO DON'T KNOW THE MEANING OF LIFE AND LEAD IT LIKE COCKROACHES AND MOSQUITOES. NO ONE DOESN'T LIKE NOR WOULD DESIRE THOSE TYPES OF PEOPLES. IT IS WASTE 




13) WHETHER YOU ARE BLONDE OR WEALTHY, INFLUENTIAL OR POWERFUL, DEATH IS FOR EVERYONE AND MY HERO SATAN DOESN'T DISTINGUISH BETWEEN ANYONE. HE ISN'T WORRIED ABOUT ANYTHING LET EACH ONE UTILISE THEIR TIME TILL DEATH BUT AFTERWARDS IT IS ONLY HIS TURN. That's why I said earlier UNDERSTANDING SATAN IS NO CHILDS WORK, IT NEEDS LOTS OF THINGS WHICH WE HUMANS DON'T HAVE NOR ARE WE INTERESTED IN ACQUIRING IT, WE ARE ALWAYS INTERESTED IN SOME MEANINGLESS FANCY THINGS WHICH IS NOTHING BUT A BASELESS WASTE TIME PASS.