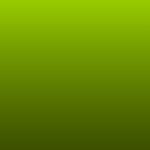 His Feelings
Read Count : 41
Category : Poems
Sub Category : N/A
What must I do?




What must I do?




The thoughts I hear, they scratch at my skull. They rip, they chew, they spit, they claw at my skull.




What must I do to make them stop? 




Must I scream, must I cry, must I always let them tear my mind until they die alongside me? 




Everyday, I see the trees. . . they are so happy with the others. I long to be like them, to be with them, to be one of them. 




I go unnoticed for the days, every single day from the others. 




I walk home with melancholy thoughts, and they walk along with me.




They have always walked along with me, a dark shadow cast over me.